10 mums share their amazing Healthy Mummy transformations!
We love hearing all the stories of how The Healthy Mummy has helped transform the life and health of the mums who join The Healthy Mummy community. We can't wait to see even more journeys in the years to come.
10 mums amazing Healthy Mummy transformations
Cicily Goodwin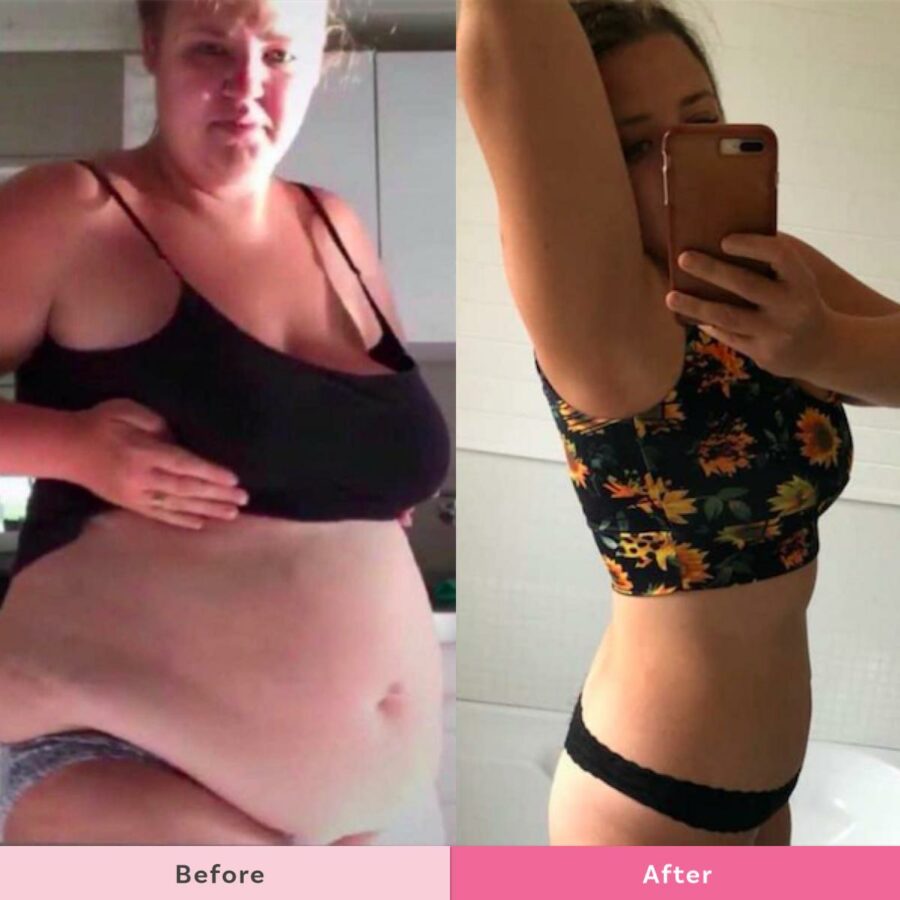 Mum of two Cicily started her journey with The Healthy Mummy in July 2016. In the first few months, she lost 20kgs by using The Healthy Mummy Smoothies twice a day and making the 28 Day Weight Loss Challenge meals. She lost another 35kgs over the next year.
Cicily says "I started the year at 110kgs and got to 75kg!! The lifetime goal I've dreamed of my whole life! "
Cicily admits that her when she started her journey it was all about weight loss but after living a healthy lifestyle it became a lot more about happiness.
"After going through a divorce this year and gaining some weight back, I was feeling pretty terrible in myself. But with persistence and consistency, I've managed to lose again what I gained back. I feel a huge sense of body love and confidence within myself.
"So I'm now a single mum, juggling work, university and kids, but I always make time for a walk on the beach to keep active."
"The Healthy Mummy has bought me so much quality of life. I've pushed myself beyond comfort and done things I've never dreamed of. I can hike up mountains, run around playing with my kids. My life is amazing and I'm so incredibly happy in myself now."
Zoe Terry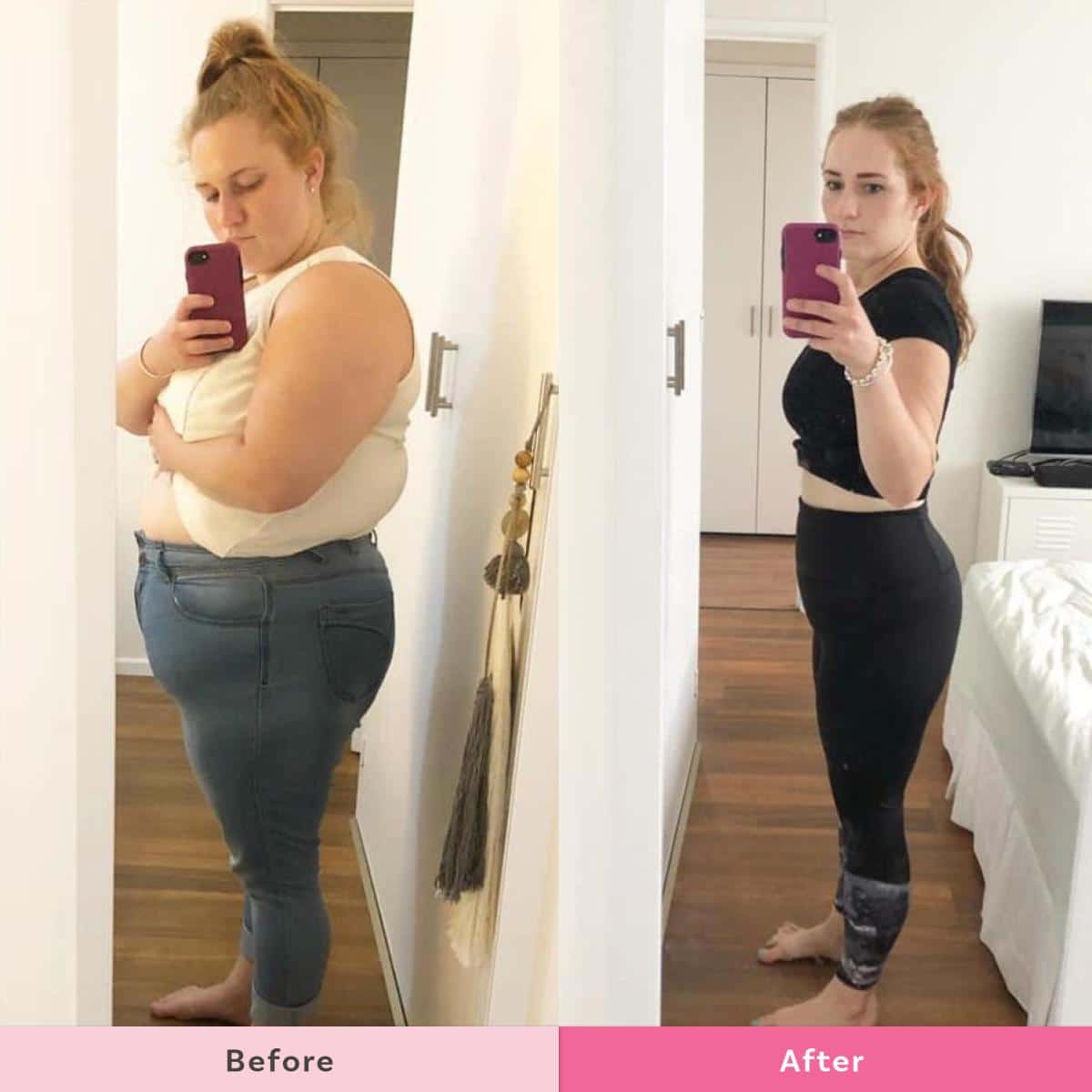 Zoe shares, "July 2019 – March 2020 – 41.1kgs gone and definitely not missed!
I never thought I could do it. I never thought I would enjoy it. But Healthy Mummy has made it easy and fun!
I have found that 2 smoothies, 3 snacks and a healthy main meal paired with daily exercise is what's worked for me!"
Zoe shares, "I've lost 35kgs and gained a love for healthy food and exercise! The Healthy Mummy has also helped me manage my postnatal without medication!
"I joined the Healthy Mummy 28 Day Weight Loss Challenge because I was looking for a lifestyle change that I could continue for the rest of life. I was tired of being exhausted and not setting a good example for my son. In 2020 I want to reach and maintain a healthy weight and feel strong!"
Zoe shares, "My father has health issues and I worry about him. I realised if I didn't make changes my son would have to worry about me too when he grows up.
I no longer wanted my husband to look at me and I didn't want to look at me either. I dreaded having to find something to wear and I was always tired. I needed to change and stop living half a life. I wanted to live the life that I deserve!"
Julie Banham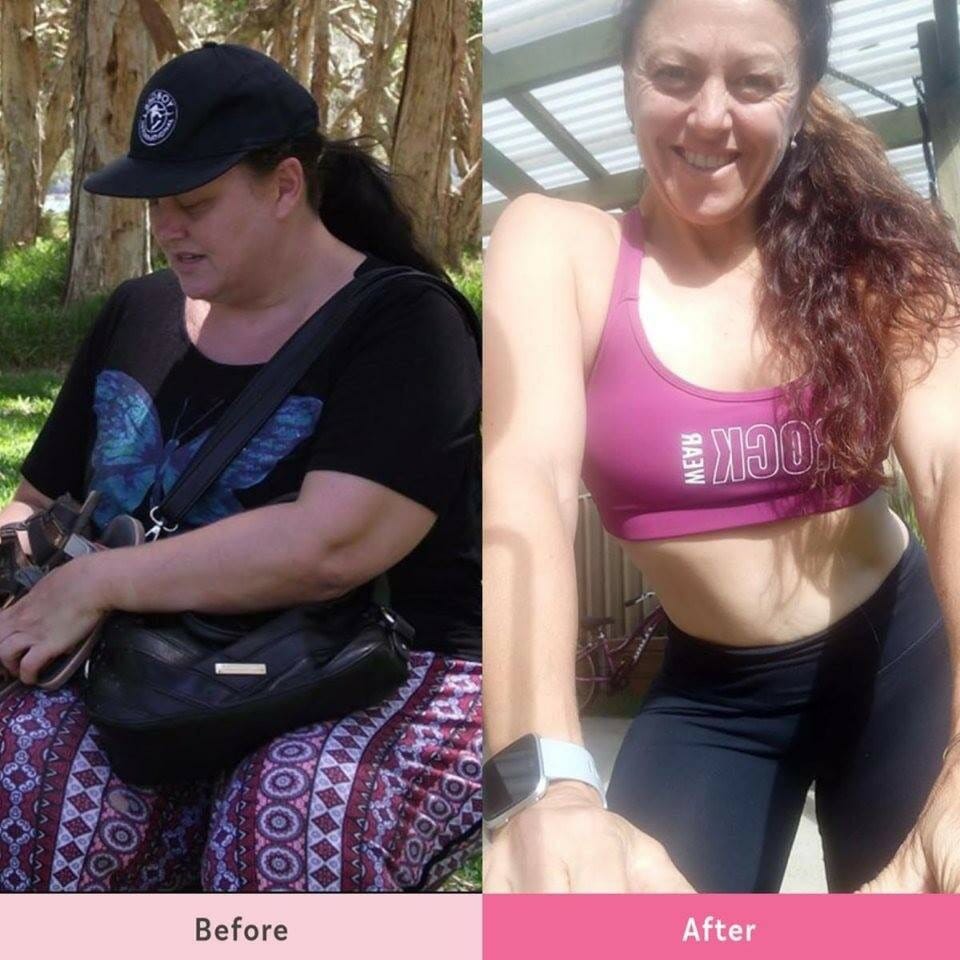 In January 2017, Julie Banham weighed 120kg* and she says she tried to avoid being in any family photos.
"I missed out on so much. Fast forward to now I'm 55kg down and I'm a different person. I feel happy and confident," she says.
"I'm 46, a mum to three daughters aged 24, 9 and 4. I've been a serial yo-yo dieter my whole adult life which found me at 118kg.
I thought that was going to be how life would be for me until I found The Healthy Mummy.
The Healthy Mummy Facebook Support Group has been my constant support and encouragement. They are always there for me through thick and thin."
"120kg to 75kg. 45kg gone forever! The Healthy Mummy has completely changed my life. I have gone from a terrible yo-yo dieter to a happy healthy person in control of my eating."
Courtney Thursfield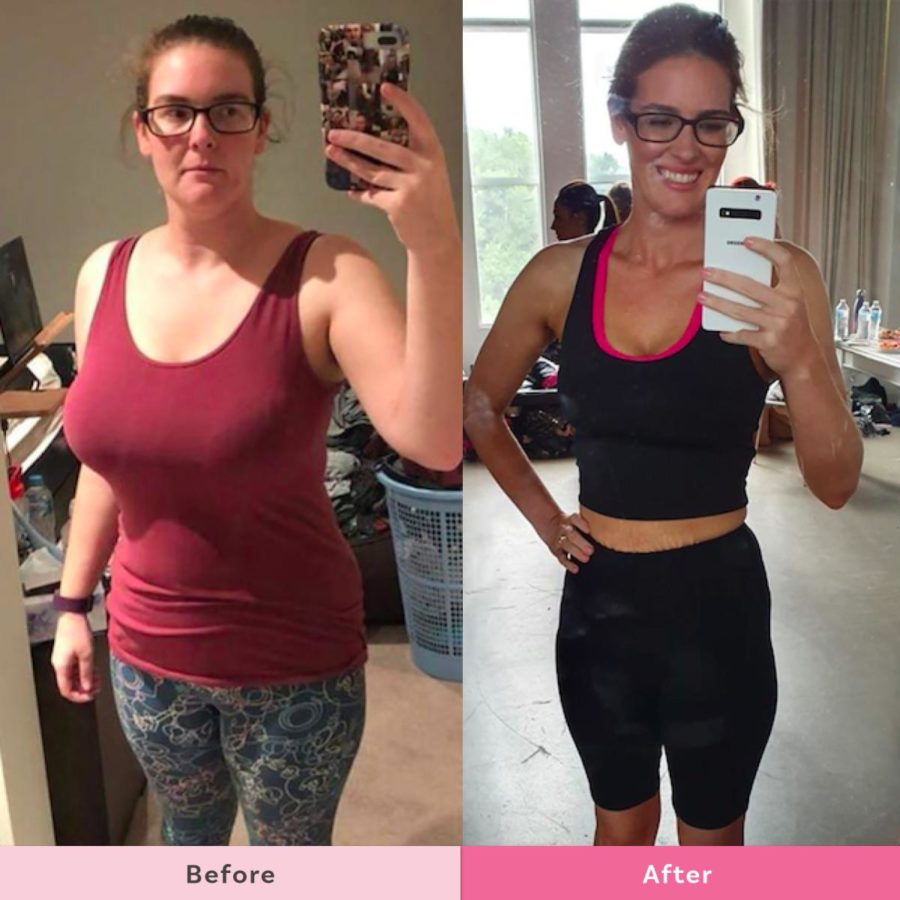 Dress size 16/18 down to a size 8.
"Dressing for my new shape has gotten easier and easier since losing 27kg over the last 18 months.  Now I love wearing dresses!
I used to think the more material the better, and I have learned through The Healthy Mummy that I don't need to hide anything. I don't need to worry about showing a lump here, or a bump there.
I love having a feminine shape and being able to show it off!"
Courtney says, "Everybody has bits of their body that bugged them – and one of mine was my boobs.
I DON'T miss the back pain
I DON'T miss the shoulder dents from bras
I DON'T miss the awkward fit in tops
I DON'T miss needing to go to specific stores for my cup size
I DO love being able to wear a bra with thin straps!
I DO love getting posture back
I DO love being able to go for a run and not being in pain after because of bouncy boobs!
And I especially love being comfortable with my body!!!"
"The only thing I wish I could change from my Healthy Mummy lifestyle is the timing – I wish I'd found this 5 years earlier.
I've maintained this loss for the last 6 months by sticking with the meal plans and exercises.
Don't wait ladies – there is no time like today to start. You'll have all the support you need in this group from thousands of amazing woman going through exactly the same things."
Melissa Timmer
Melissa admits that she had been on a roller coaster ride with her weight for pretty much her whole life.
"I was feeling very very depressed and had absolutely no confidence in the way I felt or looked. I started at 107 kg feeling very very depressed and had absolutely no confidence in the way I felt or looked. I knew I needed to do something the right and healthy way."
Luckily for Melissa, she found The Healthy Mummy which has helped her take back control and within 18 months, she had lost a whopping 37 kg and has been maintaining her weight for three years.
"I had severe eczema where my skin would bleed and it would be painful to exercise or even shower. It has all completely disappeared and I put it down to the smoothies. I think they balance out my body and give it what it needs to fully recover. My skin is just glowing every day, I always get so many compliments."
Even though Melissa's weight fluctuates up and down a little she says "I couldn't care less because this journey is about being happy and if you feel happy in your skin, no matter how much you weigh or what size you are, that's all that matters. "We are all different and beautiful so don't be stuck on what scales say all the time."
Simone Amiet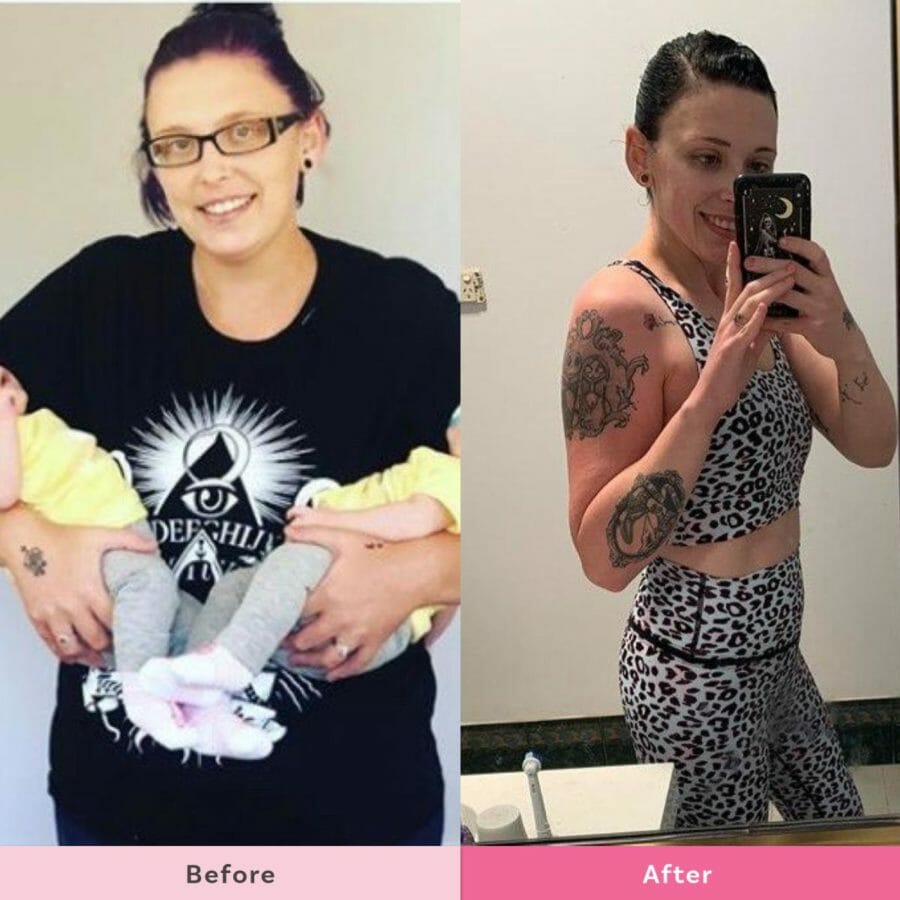 Simone is a 28-year-old mum to four girls aged 8, 5 and 18-month twins from Gunnedah, NSW.
Just under a year ago, Simone admits to not being in a great place mentally or physically. Her anxiety and depression were not helping with weight gain if anything they were making it worse.
Simone shares, "I was so lazy,  loved junk food and made excuses not to do anything. I started diets and would always give up after a week or two."
"I joined the 28 Day Weight Loss Challenge to lose weight, but most of all to be healthy, I was sick of being sick and unfit."
"I have lost of total of 36 kilos. I'm now weighing 60 kilos. It has taken me the last 10 months to lose 30 kilos."
"The Healthy Mummy didn't just change my life, but it changed my children's lives too'.
"As I always tell my daughters I'm not on a diet I have a healthier lifestyle now,  for them and most definitely me."
Heidi Reynolds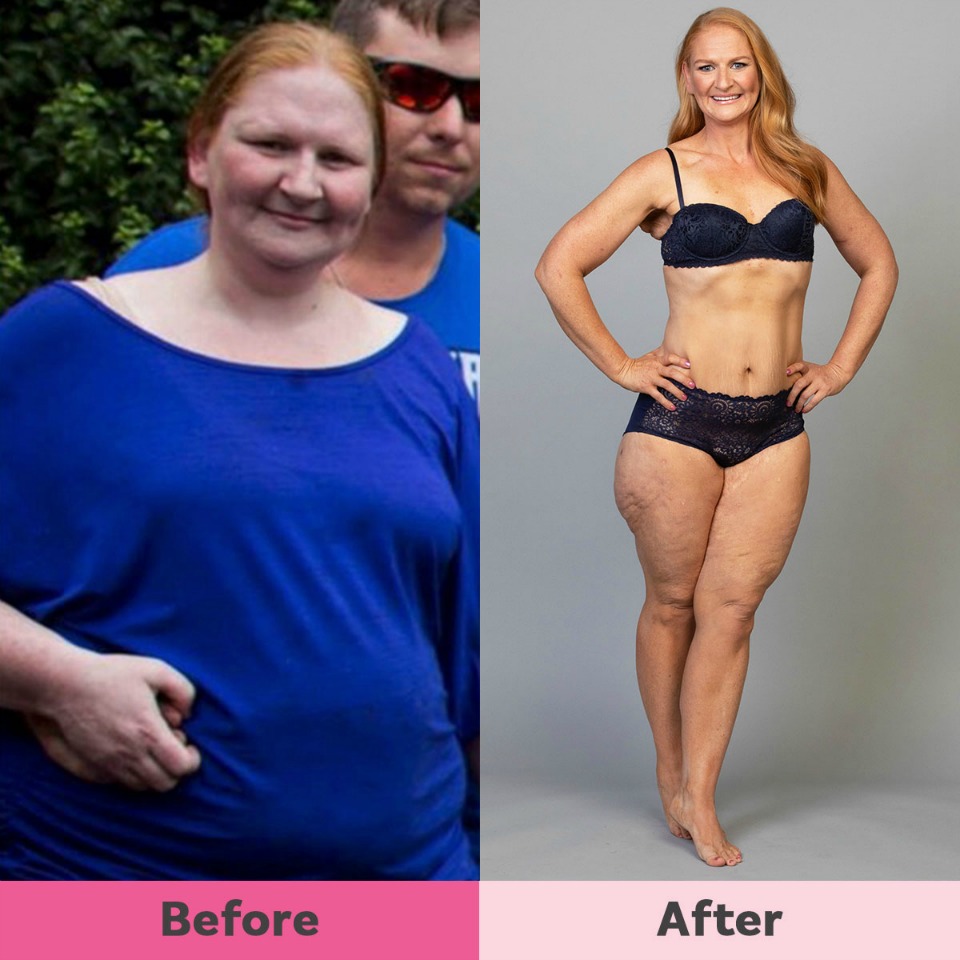 Heidi has lost HALF HER BODY WEIGHT in two years and gone from 135kg down to 65kg. That's a loss of 70kg!
"I went from a life I didn't want to be in, to a life I LOVE being in!"
"I really can't put into words how much The Healthy Mummy has helped me change the way I think about my body.
I am confident and happy and people can see it.
I'm loving everything about my body, even the scaring. Thank you Healthy Mummy!"
Tarryn Eames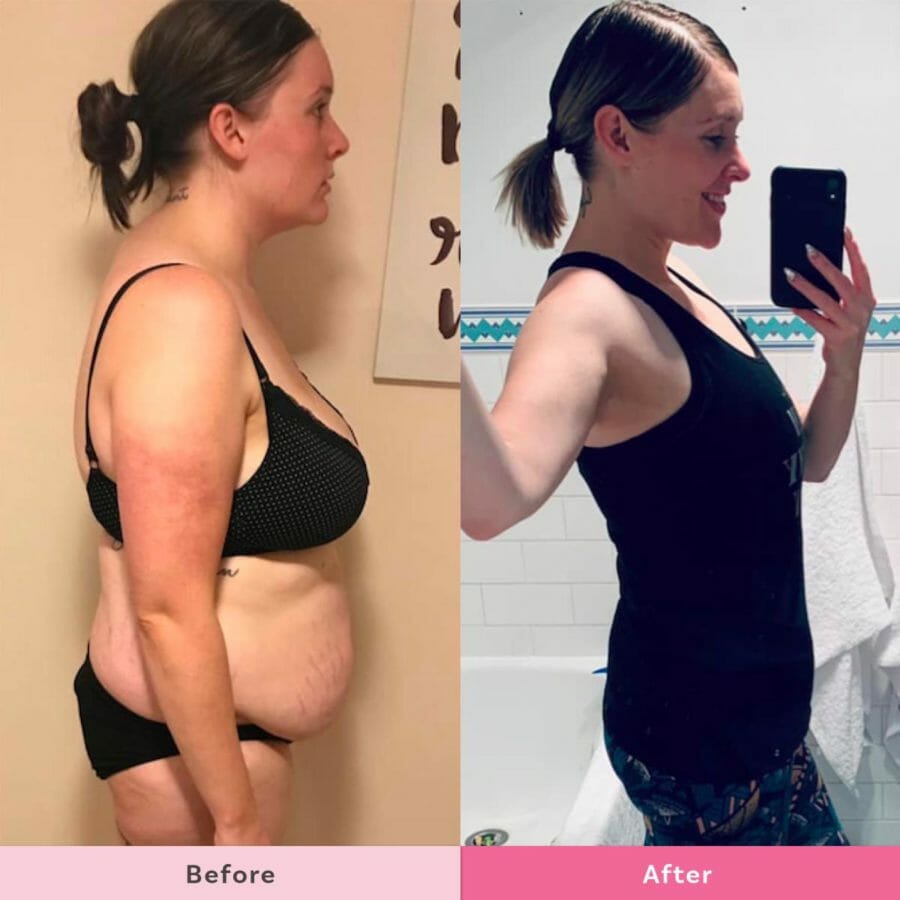 Tarryn says:
From 97KGS to 67KGS
From a size 18/20 to a size 10/12
From lethargic to energetic
From miserable to genuinely happy
From hating my body to appreciating it.
"At the beginning of my journey,  all I wanted was to lose weight. I never aimed to gain anything. However, all I've gained means more to me than the kilos that are now gone and the cms that have disappeared too. Somewhere along the way, I gained the energy to be able to play with my children and the confidence needed to do that in a public setting.
I gained many beautiful and like-minded friends. I gained confidence. I gained strength both physically and mentally. I gained self-love. I gained knowledge about nutrition and exercise. But most importantly I gained happiness."
Samara Rochelle Khoury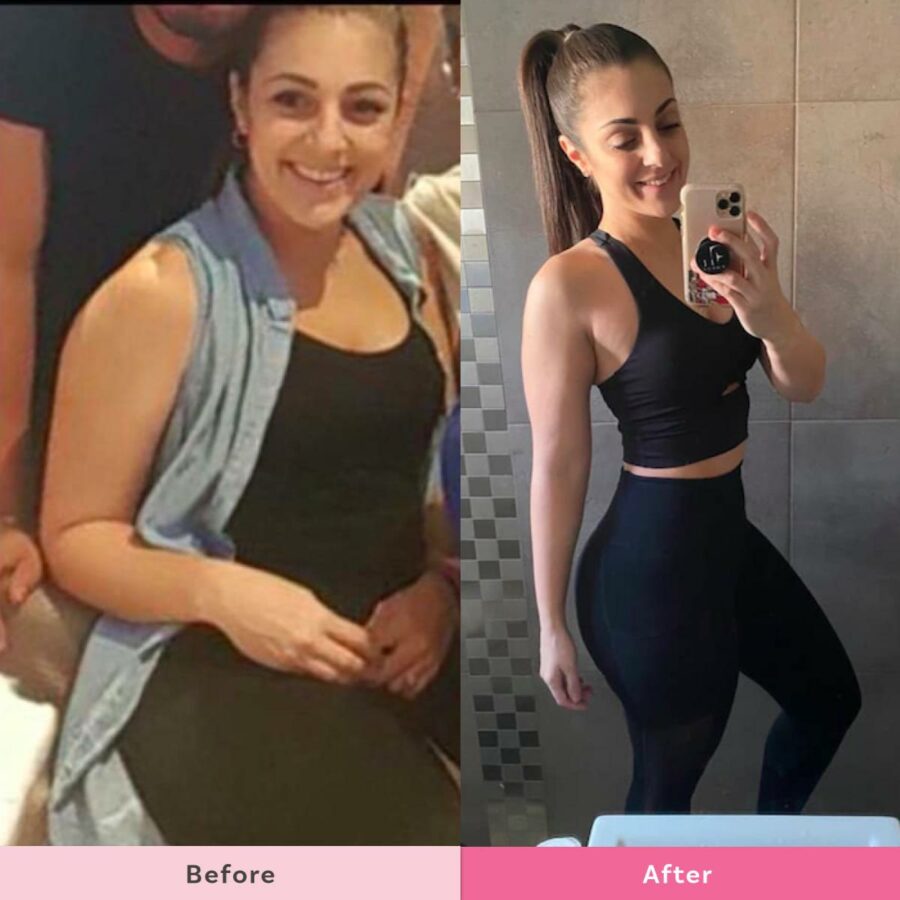 Samara says "Ahh – if only photos could speak!! The stories this one would tell….
These two photos show two completely different people. SO much has changed in the four and half years between these photos. I wouldn't even know where to begin."
"Seeing the woman in the first photo, I am flooded back with the pain and emotions. Such a big (fake) smile, on the face of such a sad, hurting person. But now… oh now she's all glowed up babe! That woman in the second photo knows her worth. She knows there will be ups and downs. And she keeps on keeping on." 
"I believe in myself and I believe in you too!!"
Well done ladies. The Healthy Mummy team are incredibly proud of you and your smiles are contagious.  Thank you for sharing your stories with us.
Are you ready to become a Healthy Mummy?