3 Steps For An Ayurvedic Facial Massage That Detoxifies Your Skin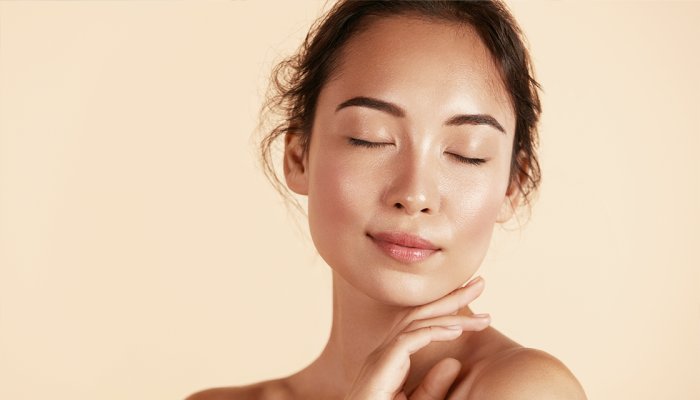 Like any facial massage, you need to grab an oil to ensure you have enough slip (pulling and tugging at the delicate facial skin is a recipe for wrinkles down the line). "When selecting an oil, use a tri-doshic oil, meaning it works with all skin types," Ranavat explains. Bonus points if your blend also includes beloved Ayurvedic extracts, like turmeric, amla, etc.
Sesame oil is typically a safe bet for all doshas, which is why she used it as the base of her gorgeous Brightening Saffron Serum (saffron, too, is an Ayurvedic elixir known for its antioxidant, antimicrobial, and anti-inflammatory properties). 
You can use your own two hands for Abhyanga, but if you do opt for a tool, make sure to use one with pure kansa, which helps detoxify the skin, says Ranavat. "In Ayurveda, there is no facial tool more sacred or celebrated than the Kansa Wand," she notes. "The word kansa, derived from Sanskrit—the language of ancient India—is a mixture of copper and tin and is often referred to as the 'bell metal,' a metal selected for its purification and balancing benefits. It is anti-inflammatory and adds a calming presence to the skin."