An opportunity lost – ring-fenced dental funding was just a pipe dream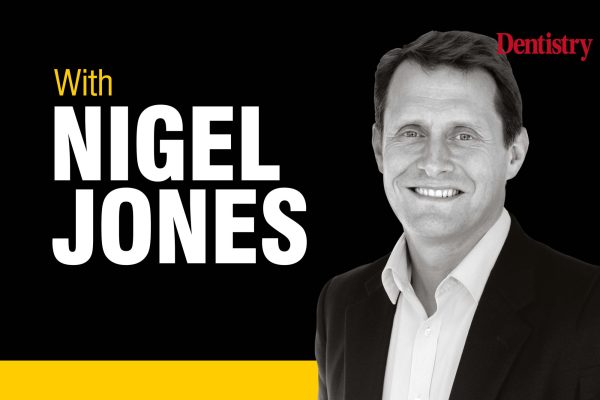 Addressing the barriers to patient attendance while encouraging the continued attendance of those already engaged in their own oral health should be a priority, says Nigel Jones. 
Reports from the Health Service Journal (HSJ) suggest that the oft referenced ring-fencing of dental budgets within the wider financial resources available to the Integrated Care Boards (ICBs) is in jeopardy. This is no surprise to me.
In the face of so many competing priorities and threadbare budgets, relying on a board without dental representation to protect the spend on NHS dentistry was a risk that should have been mitigated centrally.
However, I am dismayed and deeply worried about the pace at which oral health inequality in England will widen if the stories of the loss of such mitigation turn out to have foundation.
Huge opportunity
It's not that I lack sympathy for the dilemmas facing the ICB board members. I don't envy their position one iota when it comes to assessing the most deserving of cancer care, mental health trusts, social care, hospital waiting lists, and so on.
And if making the case to divert dental funds might involve an analysis of the demographic on whom the money was to be spent and, as evidenced by the spectacular success of dentists 'going private', that demographic's apparent willingness to fund their oral care privately, well who can argue against that?
What is so troubling is that it feels as if, by pure chance, we currently have a huge opportunity to significantly improve the nation's oral health. The willingness (or is it resignation?) of the middle classes to accept the decision of their tried and trusted dentist to cease providing care via the NHS should free up funds that could be repurposed in a positive way for society.
Extra demand
The most vulnerable will almost certainly make up a disproportionately large chunk of the fabled 50% of the population that do not currently attend the dentist.
Addressing the barriers to their attendance, which are far more complex than simply the lack of an available dentist, while encouraging the continued attendance of those already engaged in their own oral health should be a priority.
And yes of course I appreciate that when the clawback arises in large part from the lack of available clinicians to deliver the activity in the first place, generating extra demand when the act of 'going private' adds to supply constraints seems counterintuitive.
But the creation of a vibrant private dental market coexisting alongside a targeted, defined core, call it what you will, NHS service must be attractive to home grown and overseas clinicians alike.
Attractive it might be. A naïve dream it almost certainly is…. but that shouldn't stop any of us from hoping.
---
If you're considering your options away from the NHS and are looking for a plan provider who will hold your hand through the process at a pace that's right for you, why not start the conversation with Practice Plan on 01691 684165 or book your one-to-one NHS to private call today: practiceplan.co.uk/nhsvirtual.
For more information visit practiceplan.co.uk/nhs.