FOCL CBD + CBN Sleep Gummies Review, From A Wellness Editor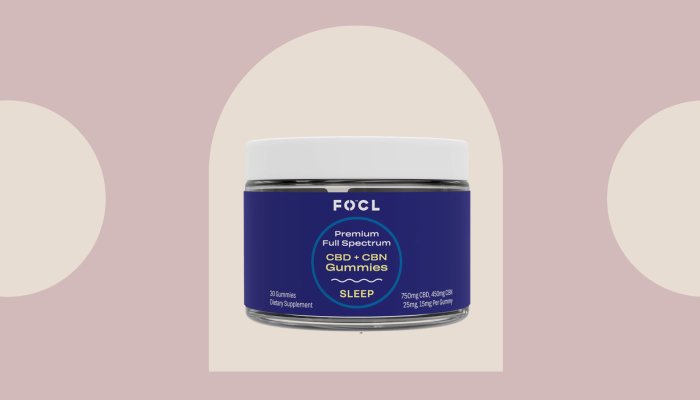 Like I said, I found FOCL's sleep gummies when I was in the process of testing a number of CBD gummies for sleep. When my week of testing came to an end, and it was time to move on to the next brand, I found myself wanting to commit to FOCL and forget all the other options (high praise from someone who really likes her options).
Even so, I carried on with my testing, and I truly did enjoy many of the other gummies I tried—but as soon as I made it through the rest, I returned immediately to FOCL. 
Here's how I'm using the gummies in my nighttime routine:
As much as I enjoy the taste, the deep sleep, and the way I feel after nights with my FOCL gummies, I am not taking them nightly. First, because I want to savor them as much as I can, and second because I enjoy letting my body do its thing naturally, too.
On average, currently I take a FOCL gummy one to two nights per week. Having done so much research on sleep and learning more about my body, I can typically tell when I'm going to need a little extra support.
I reach for my FOCL gummies at the end of particularly hectic days when I know my mind will be racing through the night, nights that I'm getting into bed a bit later than I'd prefer, and when I have something important the next day that I want to be on my A-game for. 
Recently, I took a few FOCL gummies with me on vacation. I popped one in right before an overnight flight, and I can tell you I've never had a more enjoyable night on a plane. I wouldn't say my sleep score was good, but I certainly felt more rested than I would have without it.*