Help for the holidays: how to support those battling addiction, poor mental health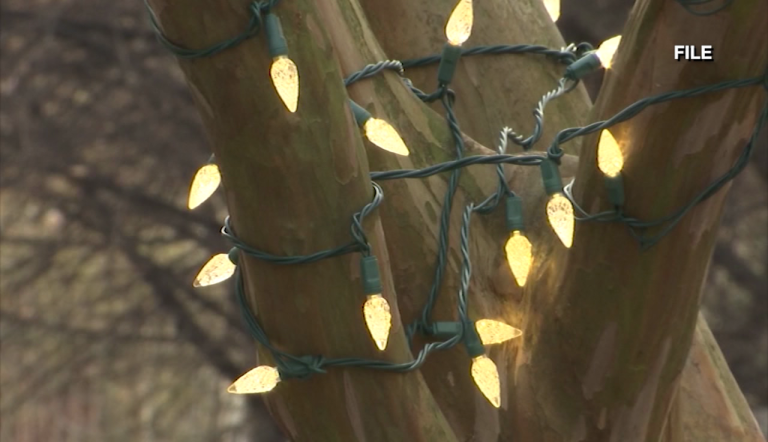 DELMARVA – For many, the holiday season comes with joy and love. But for some, it can also bring a battle to maintain sobriety and take care of mental health. Whether you're struggling with anxiety, depression, or substance abuse, there are things you can do to stay healthy.
"Sometimes the holidays are a struggle because you've got a lot going on. You're already overwhelmed, and then you feel the extra pressures of the holidays coming up," said Heather Brown, PhD Registered Psychology Associate under the supervision of Dr. Samantha Scott at The Child & Family Center. "Communication, and taking care of yourself, finding what you enjoy is really important right now."
Maintaining Mental Health
When it comes to mental health, Brown says choosing isolation over reaching out for health can seem like a better option for those struggling. However, it's important to be clear and concise about your needs, says Brown.
"If part of it is your family, I would try to communicate with your family and just setting some boundaries, and saying 'I've got a lot going on right now. I'm going to do my best to be here,' or limit the engagements that you agree to go to," said Brown. "Don't feel as though you need to put pressure on yourself to be everywhere, and do everything. You deserve a break, as well."
Brown also recommends doing things you enjoy to clear your mind. "Whether it's going for walks if it's not too cold outside, or reading a book, or just taking that time out of that busy day and just having time for yourself," she said.
It's also important to keep an eye out for signs of declining mental health in your loved ones, according to Brown.
"[It could be] if they are normally social and now they're not social, if they're finding themselves more tired than usual, and just aren't motivated to do activities that they used to enjoy, Maybe they don't seem as happy," said Brown. "Listen to some of the things that they say. Even if they're talking, you might catch onto some information that they're trying to tell you, and you just need to be able to hear what they're trying to say. Just having somebody who listens and validates what they go through, and giving them that sense of empathy, goes a long way."
Staying Sober
The holiday season can also bring challenges for those struggling with addiction.
"There's a lot of hustle and bustle, and running around. That can be very stressful for people," said Deputy Director of Behavioral Health Services for Worcester County Health Department, Mike Trader. "In addition to that, you've got gatherings, parties, often where alcohol is involved. That can be a real challenge for folks who are in recovery, or working towards recovery."
It's not just the business of the season that can bring stress, says Trader. "The holidays can bring a lot of grief. There are a lot of memories associated with the holidays. So, a lot of folks have grief or bad memories sometimes associated," he said.
Trader says steps to battling addiction start with understanding that it's okay to protect yourself.
"It's okay to say no. There's a lot that goes on around the holidays, and it's okay to say you need to step back and take some time for you," said Trader. "Be mindful of where you're going. If there's a party or gathering and you know there will be alcohol or substances present, be okay saying no."
Through that process, Trader says you should also try to remember to express your feelings, if and when you can.
"It's important to be able to speak plainly, and be honest about where you're at, and what you're thinking," said Trader. "Really, I think it's taking time for yourself, being able to speak your needs, and being able to say no and know when it's time to take a step back and take time for you."
If you're not struggling with addiction, but have a loved one who is, Trader says your support can make a world of difference.
"If you have someone who's in your life who is struggling with addiction, don't use around them, or don't drink around them," said Trader. "It really comes down to that respect; respecting other folks, and kind of being mindful of where they're at, what they're dealing with, and going through."
Resources Available
Brown says if you're expecting to experience a dip in your mental health this holiday season, there are resources available. She recommends calling the Eastern Shore Crisis Response hotline at (888) 407-8018.
And, if you're already seeing a mental health professional, she says you should touch base with them. "Make some plans as to how to prepare for different situations that you may face during the holidays," said Brown.
At the Worcester County Health Department, Trader says there is a multitude of resources available for those battling addiction. They include outpatient and intensive outpatient treatment programs, mental health services, and medication-assisted treatment. The Health Department can also help connect people with insurance providers.
Plus, Trader says those who need a shoulder to lean on can find one through the Health Department's peer support hotline, at 1 (844) ONE-PEER, or 1 (844) 663-7337. "We have folks who work for us that are in recovery themselves, and walk that journey. You can outreach to them. We offer a 24/7 line where you can reach someone who is in recovery," he said.
Trader also recommends reaching out to other resources, like the Atlantic Club in West Ocean City. "It's a place you can go any time, and be around other folks who are in recovery, and get resources," he said.