How to discuss sexual health with children
When I grew up through the '80s and '90s, we did not openly talk about sex or sexual health.
I learnt more about the 'birds and the bees' watching Scott and Charlene share their first kiss on the iconic Australian soap Neighbours, or through the intense and dramatic love between Brenda Walsh and Dylan McKay on the global hit series Beverly Hills 90210.
The way schools taught us about sex wasn't exactly a new topic of discussion. It was the pretty straightforward facts of biology, reproduction, and pregnancy.
I think the greatest 'takeaway' I remember from sex education while attending an all-male same sex high school was that, according to my PE teacher, giving birth was "like s—ting out a watermelon".
READ MORE: Camilla's cranky moment with Prince George and Princess Charlotte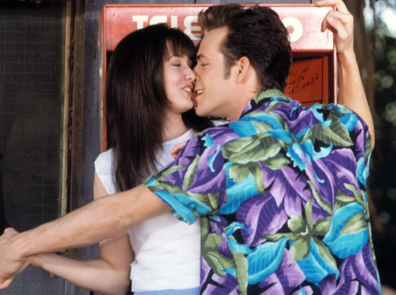 It was not OK to talk about real experiences, sexual exploration, gender identity or sexual orientation. Many of these topics remain taboo at school, and around family and friends.
So, you can imagine my surprise when I went to my first sexual health screening at 30 years old. By this time, I was divorced and a Dad.
At first, I was extremely nervous and apprehensive, however, over the years I secretly enjoyed my trips to see the team at my local sexual health clinic. The nurses made you feel comfortable to talk about sexual health, safe sex practices and they did not pass judgement on anything you discussed with them.
Sometimes the conversations were humorous and other times a little dull or serious, but always informative. I learnt about sexual health, testicular cancer checks, and the developments in sexually transmitted infection treatments and preventions.
Quite often, I would share what I learnt around the dinner table with my kids or at BBQs with friends. Let's just say the conversations were never dull; I was like a sponge, and I certainly didn't learn what I know now from Scott and Charlene.
I remember being out for dinner with my kids when I shared with them how chlamydia was on the rise in their age bracket in NSW. At the time, I was collaborating with Victorian AIDS Council on the Wet and Dry sexual health campaign, and I was blown away by the stats around STI transmissions amongst our youth.
READ MORE: Meghan Markle's bold request for King Charles III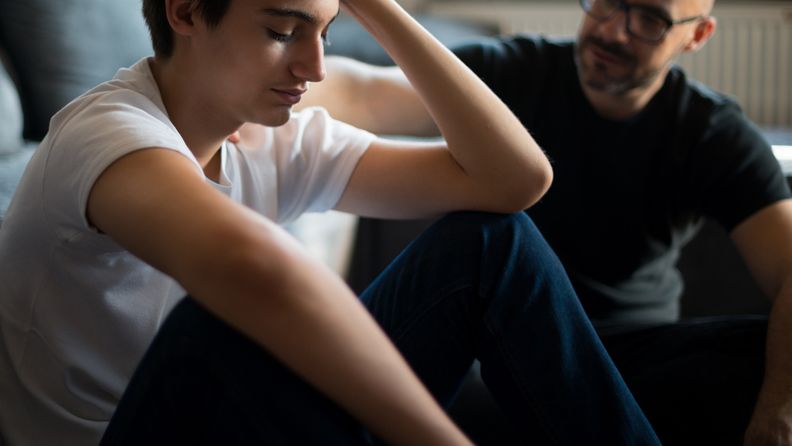 Like typical teenagers, I was eye-rolled and told I was embarrassing them, but I wanted the teens informed and I felt it was my responsibility as their dad to tell them. I encouraged them to start attending the local sexual health clinic for regular screenings and to stay informed about their sexual health.
A couple of years later, I was at a dinner party with close friends Sonia and Paul (not their real names, obviously) and was asked "what do you do if your child tells you they have chlamydia?"
By that time, sexual health and sex education conversations were common in our house, so when the information was shared, I immediately offered help. I couldn't resist a cheeky giggle as I shared with them the conversation I had about chlamydia with my kids a couple of years prior.
I encouraged Sonia and Paul to take their son to have a sexual health screening at their local GP or sexual health clinic and to receive treatment if he tested positive. I offered to take him if it made him more comfortable, but I said, he may be upset you shared this information with me.
When Sonia and Paul's son received the results, Sonia rang to tell me how discussing it with her son wasn't as uncomfortable as she thought. She went on to tell me her son came bursting into the kitchen and said "Mum and Dad, I have chlamydia!"
She said, for a few seconds, there was an awkward pause and then they all burst into laughter. Sonia then told me she went with her son to the sexual health clinic, and it was very informative.
READ MORE: 'Embarrassing' mistake saw Princess Mary excluded from Queen's funeral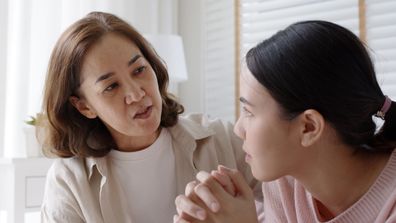 Her son had been prescribed medication to treat the infection and he was not allowed to have sex for two weeks. Sonia said she thought that her son was more upset over that, than testing positive with an STI.
I think it's so important to have open and honest conversations with your teens and young adult children about sexual health. Most teens will not want to initiate a conversation with their parents or caregivers about sex, so it's up to the parent or caregiver to initiate the conversation.
Sure, it can be awkward and uncomfortable at first, but the more conversational you make it, the easier it gets.
I found the more often I spoke with my children about it, the more normalised the conversation became at home. Many times, we all spoke about it through humour. I found that was the best way to connect with the kids on such important conversations.
There are so many amazing resources out there to support parents and caregivers on supporting their children with sex and sexual health education. I reckon the family unit is the most important source of relationships and sexuality information for our kids.
Don't let your kids learn from the latest episode of trashy reality TV – imagine what they will come out with at the next family dinner.
For a daily dose of 9Honey, subscribe to our newsletter here.