How To Exfoliate Your Face: 9 Tips + When To Skip It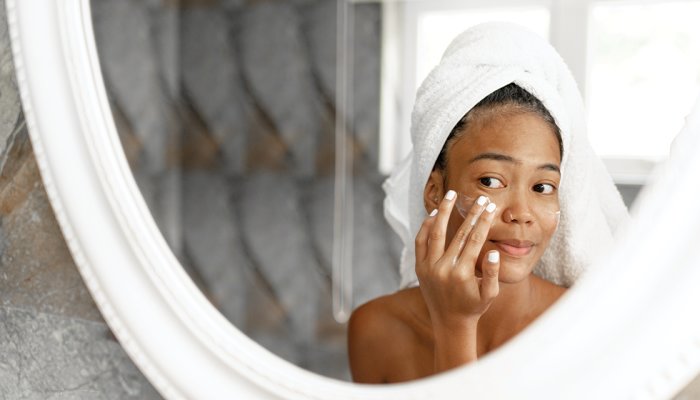 "The most important tip is that 'less is more.' You want to exfoliate just enough to increase cell turnover and reveal fresh new skin," said Ife Rodney, M.D., a board-certified dermatologist and founder of Eternal Dermatology. "But be sure to not scratch or damage your skin by overusing these devices or products."
More specifically, "Most people with normal or combination skin can get away with twice or even thrice-weekly exfoliation," she says. "Those with more mature, dry, or sensitive skin, may only want to exfoliate weekly." You may even try skin cycling if you're using retinol and exfoliants in your routine to space them out with intention. 
This becomes even more nuanced when you remember that exfoliants come in the form of serums, masks, toners, and moisturizers–however, you should follow the same rule and choose one exfoliator per evening you decide to exfoliate (be it once, twice, or three times a week). 
If you use gentle formulas, you may be able to exfoliate more frequently. On the flip side, stronger exfoliating products like the Cutocin Weekly Rendezvous Exfoliator pads (and many other exfoliating pads) should be used in moderation. 
The second your skin becomes irritated (signs to follow), hold off on exfoliating and switch to a barrier-supporting routine instead.