How To Get Rid Of Under-Eye Wrinkles + Common Causes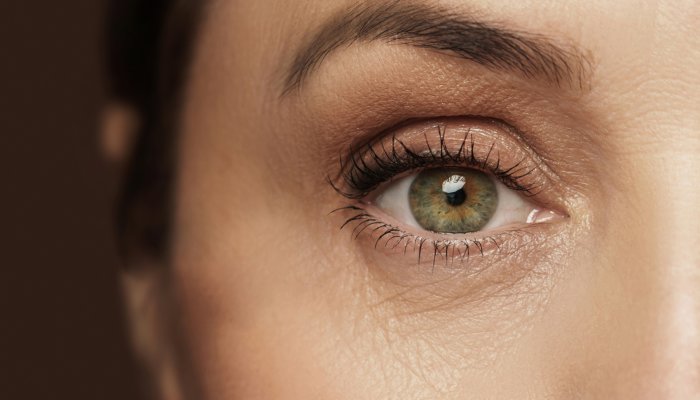 If you purchase a new eye cream, commit to using the whole thing before giving up—major changes in the skin take some time! But if your under-eye wrinkles are making you feel insecure and taking up mental space, you can visit a dermatologist for in-office solutions like microneedling and radio-frequency. 
As you may already know, under-eye filler is another in-office solution for those with severe dark circles or under-eye wrinkles. Should you choose to take this route, just be sure to ask your dermatologist about the risks and benefits of this procedure before committing, as the under-eye region can be a particularly challenging spot to place filler. 
"The major risks are bruising and swelling, with less common risks including infection or nodule formation. If the filler is inadvertently injected into one of the blood vessels, it can cause necrosis (death) of the overlying skin or can cause occlusion of the blood vessels leading to the eye and result in blindness," said board-certified dermatologist Brian Hibler, M.D. 
"Therefore, it is important to see a board-certified dermatologist with appropriate training in safely performing these procedures," he added.