How To Make Your Eyes Look Bigger + Lifted In 5 Steps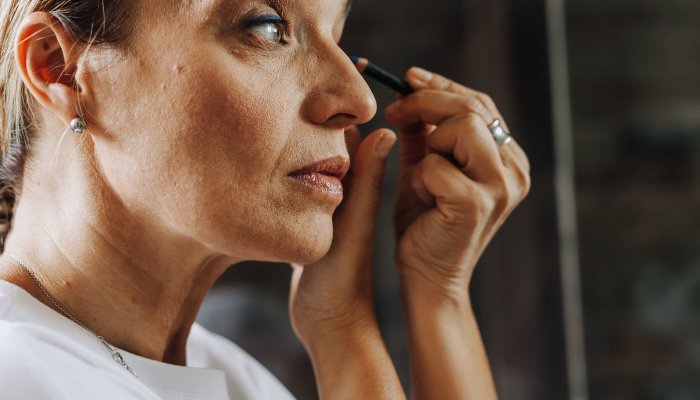 "Take the same brush and do not add any more shadow. Go where your crease is—you're going to be creating a slight line just above the crease," she says. This should be going along the bottom of the brow bone, right under your brow arch. 
Then, swoop the crease line outward and upward, so that the tail is aligned with the end of your brow and appears slightly upturned. It will look like the bottom line you previously created and this one would connect if they were extended, but will leave a slight gap in the shape of a triangle.
Take your finger and slowly blend the top shadow. Don't blend it so much that you can't see it at all, but just enough so the harshness is gone.