Is Skin Care TikTok Gen Z's New Magnified Mirror?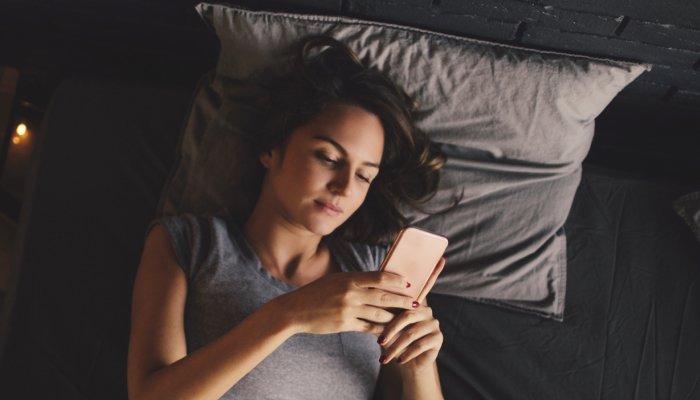 No matter what skin concern you're dealing with, obsessing over your skin won't help. In fact, going on SkinTok every day can spark "skin anxiety" from scratch. 
As content creator Natalie O'Neill (@natalie_oneillll on TikTok) explains in this video, "skin anxiety" could manifest in many ways, from constantly looking at your skin in the mirror, regularly canceling plans because of a breakout, thinking about your skin several times throughout the day, or avoiding certain foods you love in fear they'll trigger a breakout.
What's more, "We tend to go on our phones when we're feeling insecure or already unfocused on the present moment," Carmichael says. Being hit with a reminder of your insecurities via SkinTok isn't going to help—especially if those videos include products you can buy with a few clicks. (It provides the illusion of a quick fix, when it's really anything but.)
"We're more open to being manipulated when we're insecure," Carmichael says about skin care marketing. And while there's no guarantee the product won't work for you, there's definitely no promise it will. 
"It can become dangerous when recommending things, because skin care is not linear; it is personal to your skin," esthetician at Heyday Skincare Nikki Sussman tells mbg. Compounding the questionable fit in your routine, testing out new products every week can overwhelm your skin, leading to more irritation and potentially more breakouts, redness, etc. 
In turn, the new breakouts can cause more stress (and thus more breakouts), contributing to the negative feedback loop that started with simply scrolling your For You Page.