Mental Health Journey after Traumatic Birth and Postpartum
Whitney and Zach Voss welcomed their daughter, Noah Jane Voss, into the world on July 7th, 2021.  Whitney experienced a difficult pregnancy and unexpectedly gave birth at 36 weeks due to being very sick with COVID.  Whitney experienced a traumatic birth and struggled with PTSD symptoms for months after birth.  She experienced healing with the help of her husband, community, and a trauma therapy tool called EMDR (Eye Movement Desensitization and Reprocessing).  Whitney candidly shares about her birth and postpartum experience to provide hope and connection with others who have experienced a traumatic birth.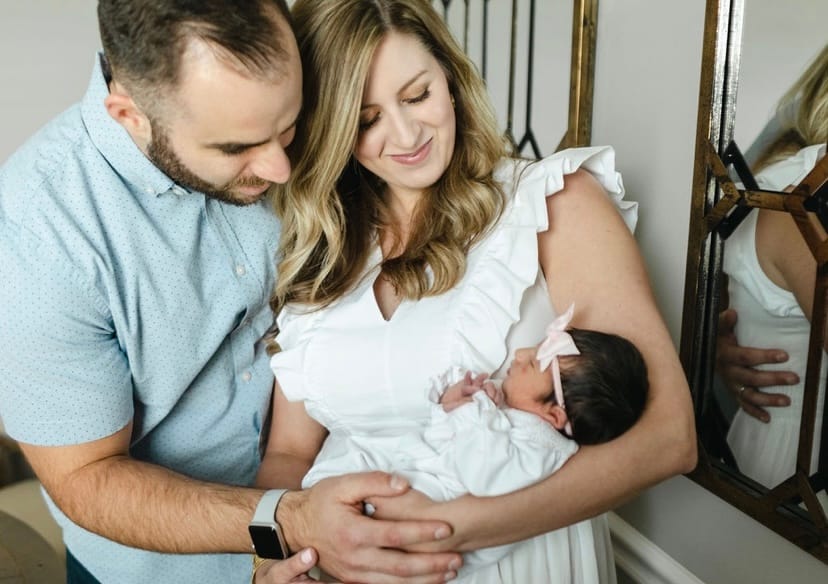 Whitney Voss Bio
Whitney is a wife, mother, and mental health therapist who owns her own private practice, Shreveport Counseling and Restoration Center.  Whitney lives in Shreveport, Louisiana with her family.  Whitney specializes in treating trauma, betrayal trauma, and sex addiction.  She is also a Clinical Consultant for a non-profit, The Hub: Urban Ministries, that provides resources and recovery programs for victims of human trafficking and individuals experiencing homelessness.  In her free time, Whitney loves to cook for her family, spend time with friends, and read.  You can find Whitney on Instagram @whitney_voss or at www.shreveportcounselingandrestorationcenter.com
Resources
Ergobaby
This episode is sponsored by Ergobaby. Founded in 2003, Ergobaby has pioneered the gold standard for comfortable, ergonomic soft structured carriers. Their commitment to providing parents with the foundation to thrive has launched the company into creating a broad range of award-winning products that fit into families' daily lives seamlessly, comfortably, and safely – where function and quality are not compromised. In 2020, they launched Everlove by Ergobaby, a first of its kind baby carrier buy back and resale program, a sustainability effort to support families and the planet. Check out Ergobaby's Embrace in Soft Air Mesh and new Evolve 3-in-1 Bouncer that we discussed on the podcast!
Related Posts