Montreal students are getting sex ed from volunteers close to their own age
Bodies A to Z, run by university students, involves class discussions and plenty of room to ask questions.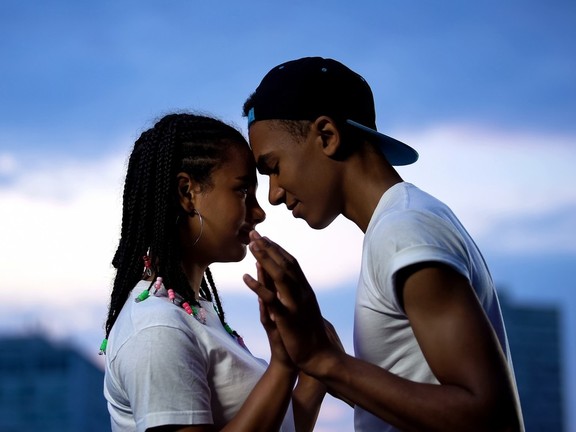 Article content
Sexuality education — between five and 15 hours per year — has been compulsory in Quebec schools since 2018.
Article content
It's a vital part of the education system and there's certainly no kid out there who doesn't want to learn about sex from their teacher. Especially if their teacher is in their 50s. Especially if they have uncomfortable questions and know they're going to see the teacher again the next day. That's where the McGill University-based organization Sex and Self comes in.
Founded in 2019 by Felicia Gisondi, the group's mission is to educate via seminars, workshops and resources. The Bodies A to Z program helps fulfill the mandated hours of sex-ed curriculum by sending university-student volunteers into Montreal high schools, where youth have the opportunity to learn from and ask questions of people who are closer to their age.
Article content
There remain social stigmas attached to teaching young people about sex, Gisondi says. When she approached school administrators to get the program off the ground, she used the Quebec mandate to "put a little fire" under them. Within the first year, Bodies A to Z was in 10 English Montreal schools. Gisondi's next goal is to recruit volunteers from French universities so the program can be fully bilingual and reach more students.
Volunteers receive training and spend time practising the workshops with each other. They aren't expected to come into the program with a PhD in sexology, Gisondi says, but with an open mind. They have strict parameters concerning what language is used, and the trainers are encouraged to tell children they don't know the answer if they are out of their depth and to provide resources to find updated information and proper terminology.
Article content
"Even if you're the most educated person, even if you're the most personable educator and you have all the knowledge, sometimes it's more about that connection and the feeling of comfort and safety," says Gisondi, who has a bachelor's in education.
Knowing they won't be graded or get into trouble for saying what they truly think strengthens that connection, Gisondi says. The Bodies A to Z lesson plans involve breakout groups for discussions or talking about specific scenarios.
"We always leave room for questions," Gisondi says. "Sometimes that happens during those activities, where the questions are not to the whole class but to the educator. We allow free discussion. It's one of those things where you need to read the room. There's no one-size-fits-all."
Article content
"The point is to allow them to be comfortable in it and empowered," says Tess Vardy, the Guelph-based university representative co-ordinator for Sex and Self. "There is a large association between sex and fear and I think that's the biggest thing to break down. We're not encouraging people to have sex. We're just encouraging people to know about their options. I've had conversations with people who say, 'Hey, I'm asexual, but this has made me feel more comfortable in my body.'
"That is the biggest message: Whatever people can take away from what we're providing is what we want them to have."
AT A GLANCE
More resources and information about Bodies A to Z is available at sexandself.com. The organization provides sexual-health wellness pantries at McGill and Concordia universities, has launched a Modern Manhood program to help boys develop self-confidence and self-awareness and runs an online book club with monthly Zoom meetings.
Sign up for our awesome parenting newsletter at montrealgazette.com/newsletters.
girlfriends having fun with their favorite toy.amateur girls double dong full insertion.
pornsnake.net
sex tube my golden pussy is not beautiful and.