More than 4.4 million children not seen by NHS dentist in the past year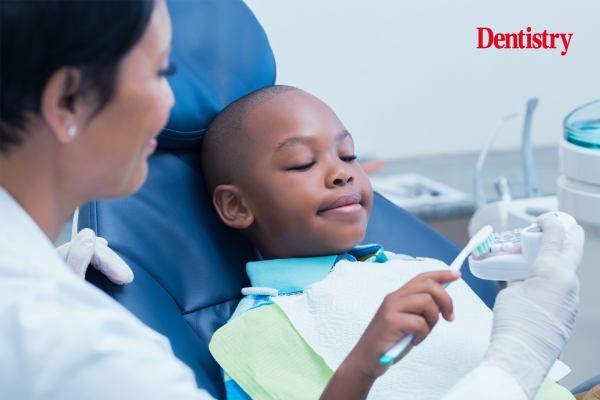 New data from the Liberal Democrats has shown that more than 4.4 million children in England were not seen by an NHS dentist in the last 12 months.
The research was commissioned by the House of Commons Library and focused on the 12 months leading up to June 2023. It showed that across the country, 38.7% of children had not received the annual NHS checkup recommended in the health service's guidelines.
Nearly one million of these children were based in the east of England, accounting for half of all children in the area. Norfolk and Waveney had the worst rate of attendance nationwide, with only 45% of children having seen an NHS dentist in the past year.
British Dental Association chair Eddie Crouch said: 'Our youngest patients are already paying the price for a crisis made in Westminster.
'These access problems are the result of political choices. Every political party needs to wake up and offer a plan of action, otherwise this service won't have a future.'
The data does not account for children who may have received dental care privately.
'Total disregard for every aspect of our health service'
Daisy Cooper, Liberal Democrat deputy leader and health spokesperson, said: 'This Conservative government has shown a total disregard for every aspect of our health service. Wherever you look, the NHS is crumbling.
'Every parent knows how important it is to ensure that their children can see a dentist when they need to. Leaving children in pain can disrupt their eating, sleeping and learning. The fact that ministers are failing to deliver this is completely unacceptable.'
The Liberal Democrats also found that over half of adults (51.2%) in England had not been seen by an NHS in the past two years. This equates to almost 22 million people nationwide.
Norfolk and Waveney had a similarly high rate of non-attendance among adults at 59%. However, Gloucestershire was the highest, with two thirds (66.6%) of adults receiving no NHS care in the pst 24 months.
'Measures to improve access'
According to ITV, the following response from a Department of Health and Social Care representative: 'We are making progress to boost NHS dental services and the number of children seen by NHS dentists rose by 43.6% last year.
'Compared to the previous year, 1.7 million more adults and 800,000 more children are receiving NHS dental care.
'We fund more than £3 billion of NHS dentistry a year and are taking preventative measures to improve children's oral health, such as expanding water fluoridation schemes.
'We have also announced plans to increase dental training places by 40% and recently launched a consultation to better utilise the skills of dental hygienists and therapists.
'Further measures to improve access and increase the number of NHS dentists through our dental recovery plan will be set out shortly.'
---
Follow Dentistry.co.uk on Instagram to keep up with all the latest dental news and trends.