North Dakota rural healthcare center is the heartbeat of the community – Agweek
COOPERSTOWN, N.D. — Dakota Regional Medical Center is a vital part of the rural communities that it serves.
The Cooperstown-based healthcare organization in east-central North Dakota provides medical services in a state-of-the-art hospital, clinic and long-term care center.
"Access to health care services is one of the issues we face in rural health, so for people to have a state of the art hospital and clinic system in their community or within their driving distance area is really important," said Brad Gibbens, Center for Rural Health acting director in Grand Forks, North Dakota.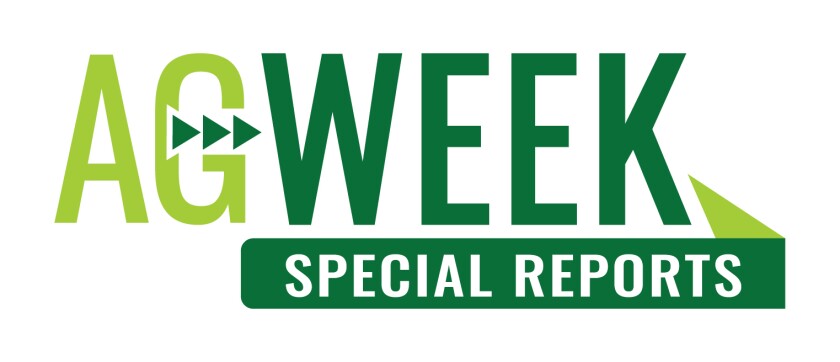 "It is a good investment on the part of the hospital and the community to have a new physical plant," he said, noting that the coronavirus pandemic illustrated the need for features such as no-touch door opening systems and cleaning systems that can eradicate viruses.
Meanwhile, health care organizations like Dakota Regional Medical Center do not only provide hospital care, but also include a medical clinic and long-term care, Gibbens said.
Construction on Dakota Regional Medical Center began in June 2021 and was completed in June 2023.
The former hospital had for several years struggled financially and was in an aging building when the board and staff members, with the support of the Cooperstown community, made the decision to build a new healthcare center.
"A lot of changes had to happen surrounding all those difficult decisions. We had some changes in staff, some changes in leadership, and things just came together, and we're very fortunate to be here … to be where we're at today is pretty amazing," said Nikki Lindsey, Dakota Regional Medical Center CEO.
"Pretty outstanding groups of individuals came together to make sure that we were not only here for five years, but for many years into the future," Lindsey said.
Formerly called Cooperstown Medical Center in June 2023, the board selected the new name that would more accurately reflect the broad region the facility serves. The medical center operates satellite clinics in New Rockford, North Dakota and Lakota, North Dakota.
Dakota Regional Medical Center serves patients in Steele, Barnes and Foster counties, besides Eddy County, where New Rockford is located and Nelson County, where Lakota is located.
Other healthcare options for Cooperstown were limited, with the nearest North Dakota hospitals, Mayville, Carrington and Valley City, being about 45 miles away, and 80 miles to Devils Lake. That underscores how essential it is to operate a hospital in the community, said Don Vigesaa, who headed the fundraising campaign for the center's new hospital.
"We're right in that spot where there needs to be a medical community," said Vigesaa, a retired Cooperstown car dealership owner.
Dakota Regional Medical Center provides healthcare, including 24-hour emergency services, rehabilitation services and a medical clinic that is open for appointments six days a week. It also has a long-term care facility attached to it.
The medical center also provides outpatient services, such as physical therapy, and is developing pulmonary rehabilitation services. It will begin offering obstetrics care within the next few months and is working on a plan to offer cardiology services.
Dakota Regional Medical Center has 45 healthcare staff and support staff members and about 80 staff members work in the Griggs County Care Center.
It's critical for patients to have access to good healthcare in the communities in which they live, especially when rapid response to major medical events, such as strokes, heart attacks and traumas is critical to positive outcomes, said Steven Barlow, Dakota Regional Medical Center family nurse practitioner.
Studies show that the outcomes are poorer in rural communities because patients don't have access to care, he said.
"Minutes matter. Having a place that can care for you, even if it's to stabilize you and get you to your next phase of your care, is essential," Barlow said. Besides that, rural health care providers do a superior job of having a holistic approach to their patients' healthcare, Barlow believes.
"We get to know them, we get to know their families, and then, we can help shape their healthcare plans in conjunction with them, truly a collaboration with them.
'What are their values and goals? Are we at a point where maximum function is important or are we transitioning from that to where comfort is a goal?" Barlow asked.
In June 2023, Dakota Regional Medical Center opened its new hospital and clinic on the south side of Cooperstown, several blocks from the old hospital built in the 1950s for a cost of $500,000.
Cooperstown community members appreciate having ready access to care at Dakota Regional Medical Center, said Amber Wogsland, Cooperstown Medical Center Foundation director, recalling a compliment that the center recently received from a parent who had brought his ill child to the center's emergency room.
The parent was able to get the child to be examined by a Dakota Regional Medical Center provider, get a diagnosis and a prescription, which was filled at the local pharmacy, all within a short time and get back to his workplace where he was a manager in charge of a number of workers.
The parent told Wogsland that if he had to travel to a larger healthcare facility "it would have been an all day ordeal."
The new $27 million Dakota Regional Medical Center and Griggs County Care Center were built primarily with funding from a U.S. Department of Agriculture Rural Development 40-year loan and a $2.5 million fundraising campaign led by a five-member committee headed by Vigesaa.
"The community was very supportive," said Vigesaa. Community residents and former residents donated to the fundraising campaign, which raised $2.75 million, exceeding the goal by $250,000.
Though the fundraising campaign exceeded its goal, Vigesaa hopes to raise more funds.
"I'd like to hit $3 million," he said.
The additional funding would be used to expand space to add services such as colonoscopy, dialysis and cardiac rehabilitation.
Besides the 45 healthcare providers and support staff who work in the clinic and hospital, 80 employees work in the attached 40-bed Griggs County Care Center.
The majority of Dakota Regional Medical Center's executive team and staff live on nearby farms and rural communities. Barlow believes that one of the reasons that the center recruits and maintains staff is because they have an opportunity for advancement.
Lindsey, for example, began her career at the center in 1997 the day after she graduated with a nursing degree from Jamestown (North Dakota College). Her original plan was to work at then-Cooperstown Medical Center for three years, then move to a larger city and get a job in the hospital there as an obstetrics nurse.
By the time three years had passed, she no longer wanted to leave the small-town hospital.
"Rural people take care of their people, and I just didn't have the desire to go where patients are a number. I had more desire to take care of people and get to know their name and their family," Lindsey said.
During the past 27 years, her career advanced from registered nurse, to director of nursing, to Dakota Medical Center CEO.
Makenzie Johnson moved back home to a farm near Cooperstown from Bismarck with her husband to accept a job as radiology manager.
"All of my family lives here. We're five minutes from our jobs," Johnson said.
Meanwhile, Hannah Zaun, who began working at the center as a "casual nurse" — one who is not regularly scheduled and can decide whether or not to work — moved to a full-time nurse, then director of nursing and now, chief nursing officer.
"That's the key to success for this facility," Barlow said. "There's just so much opportunity."
The satisfaction that Dakota Regional Medical Center staff have with their jobs and their camaraderie benefits their patients, he said.
"When you have an entire group of people that are all on the same page and know where they want to move in the future means there's more consistency of care," Barlow said.
"It is a beautiful thing to work in rural health and I wouldn't do it anywhere else," he said.