Plymouth ranked best UK university for student experience in dentistry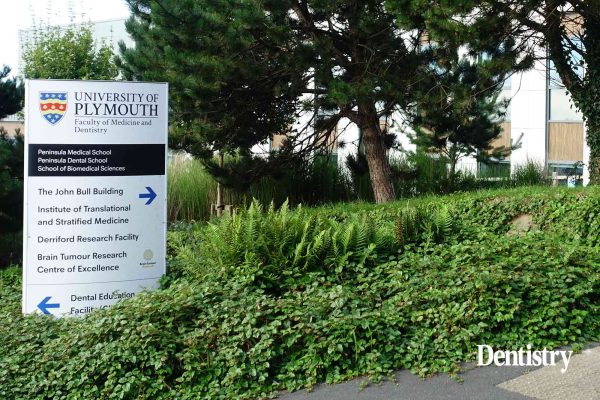 The University of Plymouth is the best UK university for dentistry in 2024, according to The Guardian.
According to the table, Plymouth takes the top spot, followed by Queen's, Belfast and then Dundee.
The Guardian rankings are based on the universities that give their students the best experience, rather than just showing which are strongest in academic research.
The tables look at factors including how big class sizes are (student-to-staff ratio) and how much universities spend on teaching. They also analyse students' A-level grades and whether their academic performance improves at university (the value-added score), as well as how likely they are to continue with their course. 
In addition, they also consider data on how many students have graduate jobs 15 months after leaving university. Any blank spaces mean there is data missing. In this instance, The Guardian says it looks at other findings.
Top universities for 2024
The full list is below:
Plymouth
Queen's, Belfast
Dundee
Glasgow
Bristol
Liverpool
Queen Mary
Birmingham
Cardiff
Newcastle
Sheffield
Leeds
Manchester
King's College London
Central Lancashire
Teesside.
Financial help
This comes as eligible students on a range of health courses, such as dental and medical, will be able to claim 50% more for travel and accommodation as part of government measures to boost training.
More students from low-income families will also be given financial help, according to a government announcement on Friday 1 September.
Students will be able to claim more money for any trips taken as part of their training, such as placements in clinical settings. For example, a student who travels 1,000 miles by car or motorcycle during their placement will now receive £420 compared to £280 under the previous rates.
The government will also raise the means-testing threshold for the NHS Bursary Scheme from £24,279 to £26,076. This is the amount a student's parents or partner can earn before their income becomes deductible from the student's means-tested bursary, and will increase the amount of means-tested funding available to support medical students
---
Follow Dentistry.co.uk on Instagram to keep up with all the latest dental news and trends.