Promoting collective wellbeing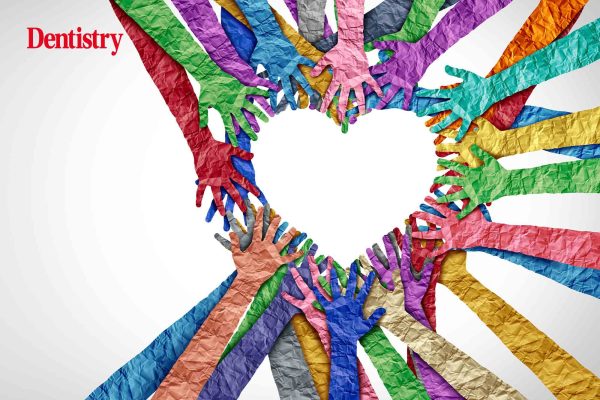 Dental professionals face challenges that can impact their wellbeing, but help is at hand, says Ritesh Aggarwal.
The recent Dentistry Show London once again brought to the fore the imperative need to focus on dental professionals' wellbeing if dentistry in the UK is to follow a successful trajectory.
With Professor Tim Newton taking to the podium on the Saturday to speak about 'The mental health and wellbeing of dental staff', the exploration of common sources of stress and the evidence of the extent of their impact on individuals working in dentistry was rightfully centre stage.
As Professor Newton has stated in the past: 'The importance of creating a culture that recognises the centrality and legitimacy of addressing mental health wellness in dental workplaces cannot be overemphasised.' This is no niche problem and if you are experiencing mental health problems, you are not alone.
Dentistry's 2022 Census revealed that almost a quarter of respondents (23%) had sought help for their mental health, and a shocking 14% had contemplated suicide. Added to this is the revelation that 62% felt their relationships – inside and outside of work – had suffered because of work-related stress.
Where we are today
As in past years, the dental team continues to play a pivotal role in healthcare, addressing not just oral health but also contributing to the overall wellbeing of patients. In addition, like many primary care health professionals, they often face challenges that extend beyond their clinical roles.
Understanding the strains of the profession is the first step toward fostering improved mental health. The truth is, heightened emotional and psychological vulnerability within dentistry may be attributed to a number of interrelated of factors, including:
Running a business
Clinical situations
Societal and person-led stressors
Regulation and litigation
Poor working environment.
Acknowledging that challenges exist is the starting point for proactive and preventive solutions.
Top tips for maintaining mental wellbeing

Stay connected by actively seeking out and becoming a part of dental professional communities, both online and offline
Prioritise learning at in-person events, not just for the knowledge, but also for the change of environment and the chance to mingle with peers
Reach out for help when needed and embrace the truth that there is no shame in acknowledging when things get tough. Talk to someone, be it a colleague, friend or GP
Work on a work-life balance; always remember that life exists outside the dental practice. Engage in hobbies, spend time with friends and family, and ensure you are taking breaks during the day and taking annual leave
Practise self-care and, when doing so, bear in mind that mental wellbeing is intertwined with physical health. Take regular exercise even if it just a gentle walk, try to maintain a balanced diet, and make efforts to get a decent night's sleep.
The impact of community and networking
This is where the fundamental nature of community, networking, and continuing professional development (CPD) events comes into its own. As touched upon earlier, there is strength and security in knowing you are not alone.
Being a part of a community of like-minded individuals can offer unparalleled comfort. It creates an environment where shared experiences, challenges, and successes become a source of support.
Beyond offering professional networking and educational opportunities, these communities provide compassion, understanding and genuine camaraderie. So, when dental professionals attend educational events and even social gatherings, they are investing not just in their professional growth, but also in their mental wellbeing.
Look at it this way – they provide a break from routine, an opportunity to learn, grow and connect. The mere act of engaging with peers, exchanging stories and sharing challenges can be therapeutic.
What are the benefits?
There are a number of tangible and intangible benefits when you mix with dental colleagues, including:
Knowledge exchange – quality events offer new insights, techniques and solutions to common challenges. Knowing there are newer and potentially better ways to address certain issues can reduce the stresses associated with feeling stuck or getting left behind
Reinvigoration – a break from the daily routine can work wonders, acting as a much needed 'reset button'
Validation and support – sharing your challenges and understanding that others face similar issues can be comforting. The conversations that follow after finding such common ground may also open doors to solutions that others have already found beneficial
Friendship and social engagement – the people you meet at these gatherings can lead to genuine friendships. Social interactions, especially those rooted in shared experiences, can offer significant stress relief.
Meeting the challenges head on
While the challenges facing the dental profession are undeniable, there is a silver lining in that there is a robust community upon which team members can lean.
Through active engagement within the dental community, attending relevant events, and seeking both professional and personal growth, dental professionals can not only keep their skills sharp but also ensure their minds remain healthy and resilient.
---
This article first appeared in Private Dentistry magazine. To receive a copy, sign up to Dentistry Club.