Sugar tax linked to fall in child tooth extractions in hospitals – the profession reacts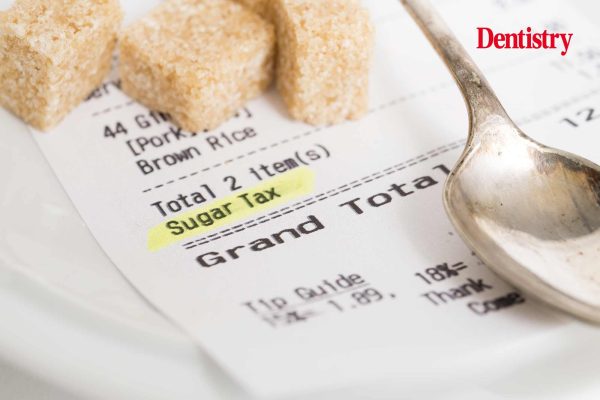 Last week, a study suggested that the sugar tax may have reduced the amount of child hospital admissions for tooth extractions. We spoke to the dental profession to find out what this means.
New research published in BMJ Nutrition, Prevention & Health suggests that the number of under 18s having a tooth removed due to decay may have fallen by 12% as a result of the sugar tax.
Also known as the UK Soft Drinks Industry Levy, researchers analysed hospital admissions data for tooth extractions in a population of nearly 13 million children under 18.
The largest reduction in hospital admissions was in the under nine age group. A reduction of 6.5 admissions per 100,000 was noted in children between zero and four. However, there was no significant change among children aged 10 to 18.
In total, the researchers estimated that 5,638 hospital admissions for tooth decay were avoided. Reductions in admissions were seen in children living in most areas, regardless of the level of deprivation.
Dr Kawther Hashem – campaign lead at Action on Sugar
This new research is certainly encouraging and further proof that the use of levies is an effective lever to not only help reduce the number of child admissions for tooth extractions but push companies to reduce sugar and calories in their products. We now need to see similar levies introduced across other food and drink categories to shift the market towards a healthier direction.
Dr Saul Konviser – Dental Wellness Trust
Whilst we support the use of levies as an effective lever to encourage companies to reduce sugar and calories in their products, other preventative measures are also urgently needed to help tackle Britain's oral health crisis, especially amongst children.
From the work that we do, we know that national strategies such as oral health prevention and toothbrushing programmes in schools and nurseries is one way of supporting this long overdue 'prevention better than cure' ethos and we call on the government and local authorities for more urgent funding and support. Tooth decay remains one of the most common non-communicable diseases worldwide yet for too long so many children have suffered unnecessarily
Catherine Rutland – dentist and clinical director at Denplan
Tooth extraction due to decay is the number one reason for child hospital admissions in the UK which is unacceptable in this day and age. Although it is heartening to see that sugar tax on soft drinks can reduce the number of children who have to undergo tooth extraction, we can't place emphasis on dietary considerations alone. We must consider the wider oral health hygiene habits of children.
One of the ways this can be addressed is through education within the wider support network of children, through schools and at home, to encourage proper preventative care routines from a young age – including brushing twice daily for two minutes and regularly visiting their dentist for check ups.
But, we are very aware of the struggles many are facing in accessing dental services, meaning children are accessing these services too late. Prevention, therefore, plays an essential role in maintaining children's oral health, avoiding long-term issues and developing good habits. It is essential to improve access to dentistry – including considering reform of the NHS contract and recognising the role of mixed and private practices in communities – to protect our children's oral health.'
Samantha Watt – academic clinical fellow in dental public health, University of Sheffield
The study showed the positive impact the soft drinks industry levy (SDIL) has had on the oral health of children, particularly younger children.  The success of the levy at reducing the number of children admitted to hospital for dental extractions highlights the importance of upstream public health actions such as taxation.
As children living in deprived areas usually bear the biggest burden from caries (in terms of the number of teeth affected and its impact on their lives) it was encouraging that the SDIL reduced extractions even in deprived areas and did not result in a widening of social inequalities.
Interestingly, the authors found the SDIL did not have the same oral health benefits in older children and they speculate this was due to this group having more autonomy over their diet. Strategies to reduce dental caries in this age group potentially then require a combination of upstream measures and perhaps more targeted behaviour change interventions designed around patterns of consumption of sugar, including sweetened beverages in those aged 10-18 years.
Overall, the success of the SDIL is an encouraging first step in improving children's (oral) health and should strengthen the case to support other public health measures such as restrictions on TV advertising, prevention of promotions of unhealthy food and drinks in shops and restricting the sale of energy drinks.
James Goolnik – dentist and founder of Bow Lane Dental
It is wonderful to see any decline in teeth extractions due to dental caries. Looking at the paper in the BMJ they showed no decline in over 10 year olds needing teeth to be extracted. Then analysing the date range of the study,  when they moved it look at the cases from when the sugar tax actually was implemented there was no statistical difference in dental extractions before or after the tax was implemented. Therefore the sugar tax has made no difference in teeth extraction in this study.
'The decline was only statistically different in the date between when tax was  announced in March 2016 and implemented in April 2018. After 2018 no differences were shown. I am not saying the tax isn't a good idea however to make proper difference I would suggest expanding it. I would expand the tax to milk based drinks, fruit or vegetable juices and most importantly infant formula and baby foods.
The manufacturers want to get our children hooked on sweet foods from an early age.  Let's give our children a full range of tastes and not just sweet. Lets give our children a full range of tastes and not just sweet. There is no nutritional benefit from adding sugar to baby foods.
The food and drink industry need to make I easier for consumers to eat healthily. Stop calorie counting. How your body burns calories depends on a number of factors, including the type of food you eat, your body's metabolism and the type of organism (microbiome) living in your gut. Two people can eat the exact same number of calories and have very different outcomes.
Suggested strategies
I would suggest these four strategies where dental care professionals can help more people:
Good quality sleep. We know after we haven't slept well we make poor decisions and eat foods that are not good for us. Dental care professionals should be taking about sleep with our patients. Testing our patients for sleep apnoea and referring as needed
Real food. Improving the quality of our diets and discussing nutrition with our patients. Make real food, fresh fruits and vegetables more available and cost effective
Screening for metabolic diseases. As a basic we should be taking our patients blood pressures at each appointment. I truly believe dental care professions could do so much more to impact our patients lives. There are instant chairside testing for HBA1c (diabetes screening), Ph of saliva, Vitamin D and looking at oral microbiome
Lifestyle discussions such as smoking cessation, exercise and mental health.
Zara Shirvani – dental hygienist
I support the implementation of the sugar tax. Due to the decrease in child hospital admissions for extractions I do believe it should be extended to include other sugary products.
However, I also believe that more needs to be done to promote oral health education in schools. It's crucial for children to understand the connection between sugar consumption, inflammation in the body, and tooth decay.
Additionally, there should be a greater emphasis on brushing teeth, cleaning between the teeth, and regular visits to dental health professionals.
---
Follow Dentistry.co.uk on Instagram to keep up with all the latest dental news and trends.