The North of England Dentistry Show was a huge success!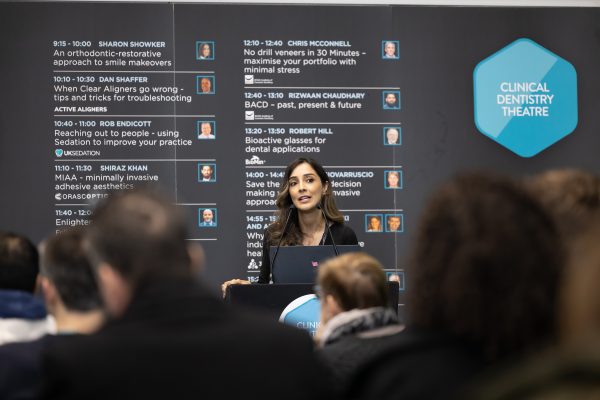 Last week saw the triumphant return of the North of England Dentistry Show. It was a fantastic day for both delegates and exhibitors – find out what the show entailed. 
The North of England Dentistry Show returned to Manchester last weekend. And it was a huge success!
Taking place at the Manchester Central Convention Complex, this year's North of England Dentistry Show had our biggest attendance yet.
Over 120 of the biggest dental brands were present in the exhibition hall, allowing the attendees to get face-to-face with the industry's experts.
In addition, it showcased the latest products and innovation that power the dental profession. A number of live demos also meant attendees could really engage in the technology.
Some were lucky enough to win excellent prizes, such as a 3D printer, free teeth whitening, and Rejuvafil premium derma fillers.
Hours of CPD
The North of England Dentistry Show had thirteen different lecture theatres, each dedicated to a different area of dentistry. From business to facial aesthetics, the show had it all.
The lecture theatres were led by 85 word-class experts, clinicians and educators. Their lecture topics were carefully-selected and provided a wealth of information and advice.
And best of all, each lecture was CPD-certified, allowing the attendees to collect hours of CPD.
'It was such an incredible day', Charlotte Knight, FMC's head of exhibitions said. 'The attendance turnout was even better than we had hoped for.
'It was so exciting to see our months of hard work finally come to fruition. We have been blown away by all of the lovely messages from attendees, speakers and exhibitors who enjoyed the show.
'We're already looking forward to doing it all again next year!'
Get ready for the 2024 show!
Staying informed about the latest advancements and trends is essential to delivering high-quality dental care. The North of England Dentistry Show is a fantastic opportunity to keep up to date.
So if you missed the show or couldn't make it, don't worry! It will be returning to Manchester on Saturday 9 March 2024.
In the meantime, click here to have a look at the remaining FMC shows for 2023.
---
Follow Dentistry.co.uk on Instagram to keep up with all the latest dental news and trends.