Translation Services Market to Value USD 81,647.4 Mn at 6.7% CAGR by 2030 – Astute Analytica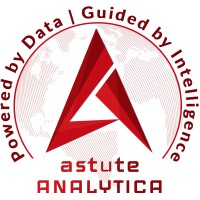 CHICAGO, UNITED STATES, January 26, 2023 /EINPresswire.com/ — Global translation service market was valued at USD 47,696.1 million in 2021 and is forecast to reach revenue of USD 81,647.4 million by 2030, growing at a CAGR of 6.7% during the forecast period.
Request Sample Report at: https://www.astuteanalytica.com/request-sample/translation-service-market
There is an increasing need for translation services as the world gets more interconnected. Businesses can use translation services to engage with partners and clients abroad, enter new markets, and gain a deeper understanding of their global clientele.
The expanding market for translation services is by a variety of factors. One is that firms are finding it simpler to operate across borders as a result of globalization. Companies need to be able to communicate in a variety of languages as they extend their operations internationally. They can achieve that with the use of translation services.
The expansion of e-commerce is another factor driving up demand for translation services. More and more individuals are purchasing online, and they frequently make purchases from companies situated abroad. Therefore, companies must be able to offer customer care in several languages.
Aspects Affecting the Growth of the Global Market
Drivers
Healthcare and Medical Tourism Sectors are Growing Quickly
Millions of people from various linguistic origins visit various nations in quest of high-quality medical services and care. Because of this, it is essential to have the greatest translation services, which give customers precise information about the services they need.
Professional medical translators make it simple for patients to obtain accurate information about procedures and maintain patient comfort throughout the duration of medical procedures in the market for translation services.
The availability of product information in all languages is crucial to ensure that users can comprehend the product and their needs given the import and export of various pharmaceutical products across nations with diverse cultural and linguistic backgrounds
For greater business reach, there is a high demand for translation services on websites and social media platforms.
Globalization and the growing demand for immigration services are boosting the translation services market. Employee immigration is being fueled by the desire of many firms and industries to expand their markets internationally. As a result, translation services are in greater demand all around the world.
For those looking for information about a company, social media pages and websites are the primary and first places to look. More than 4.7 billion individuals use social media regularly at the moment. Therefore, it becomes crucial for businesses in the market for translation services on a global scale to maintain an effective social media profile that is simple to grasp. It has become crucial for businesses that have chosen social media channels to increase brand awareness and support users with legal and marketing translation.
Restraint
High Probability of Interpretation Error
It is dangerous to translate from one language to another since there is a great probability that the message will be misunderstood and users will give erroneous information to people around the world as a result of difficult-to-understand meanings, pronunciation problems, and cultural differences. Due to its lack of context awareness, machine translation frequently results in odd translations.
Professional human translators play a crucial role in these circumstances since they are able to interpret a sentence's true meaning. Cultural differences can also have an impact on translation because native speakers' emotions cannot be accurately translated into other languages. As a result, there are miscommunications between listeners and speakers in the market for translation services. In order to avoid sentence misinterpretation, translators must be linguistically and sociocultural proficient in the two target languages.
Trend
Utilization of Modern Technology
It is now simple to translate and transcribe thanks to the market's increasing emergence of new technologies like machine tools, translation management systems, and computer-assisted translation tools. These tools' technological improvements have improved the usability of translation services. Additionally, consumers can now use online computer-assisted translation tools to get translation services from anywhere in the world.
One of the most well-known ways to post translations is through multilingual content management systems, which keep a consistent brand messaging throughout all of the content, regardless of language. WordPress, Joomla, and Drupal, for instance, provide translation tools that are simple to use across the global market for translation services.
Segmentation Summary
By Service
The judicial segment will grow at the highest growth rate of 8.1% during 2022-2030. Legal translations are quite useful when it comes to translating a variety of legal documents, including witness testimony, trust deposits, wills, articles of incorporation, litigation documents, immigration paperwork, and intellectual property rights. In 2021, the segment had a market share of 25.3%.
Contrarily, the medical sector is likely to expand at a CAGR of 7.2% over the projection period.
By Technology
With a market share of more than 53%, the computer-assisted translation segment dominated the global market. This is due to a number of things, including the system's user-friendliness, various revisions, and quick development.
By Deployment
In 2021, the cloud segment held a revenue share of 69% of the global translation service industry. In addition, the segment will witness a growth rate of 7.0% from 2022 to 2030.
The cloud is currently the most well-liked and often utilized platform. With the aid of pre-trained or customized ML models made to the customer's specifications, its Translation feature enables customers to translate between several languages. It is specifically utilized by businesses where the translation is an important component of content management.
By Industry:
The legal segment is likely to develop at the highest annual growth rate of 8.1% over the projected period. On the other hand, the healthcare segment came in second with a share of 23.4% in 2021.
Regional Analysis:
Europe had 42% of market revenue in 2021 and controls the majority of the translation services industry. Due to the significant demand for languages like French, German, and Spanish.
Asia Pacific will see a rise in CAGR of 7.7% throughout the projection period. This is mostly due to the growing popularity of the Chinese, Korean, and Japanese languages, which is primarily attributable to the media and entertainment sector's extensive international development.
Browse Detailed Summary of Research Report: https://www.astuteanalytica.com/industry-report/translation-service-market
Key Players:

The prominent companies in the global translation services market are:

Welocalize

LOGOS GROUP

BIG Language Solutions

TransPerfect

Certified Languages International

The Language Services Bureau

Global Talk

Translate Plus

Keyword Studios

Text Master

LanguageLine Solutions

Semantix

Languagewire

RWS Holdings

Lionbridge

Other Prominent Players
Segmentation Outline
The global translation services market segmentation focuses on Service, Technology, Deployment, Industry, and Region.

By Service

Medical

Financial

Judicial

Technical Translation

Administrative Translation

Website Translation

Others
By Technology

Machine Translation (MT)

Rule-Based Machine Translation (RBMT)

Neural machine translation

Computer-Assisted Translation (CAT)

Human

o Written Translation

o Literary Translation
By Deployment

Cloud

On-Premises
By Industry

Travel & Tourism

Automotive

Banking & Finance

Healthcare

Legal

Others
By Region

North America

The U.S.

Canada

Mexico
Europe

Western Europe

The UK

Germany

France

Italy

Spain

Rest of Western Europe

Eastern Europe

Poland

Russia

Rest of Eastern Europe
Asia Pacific

China

India

Japan

South Korea

Thailand

Vietnam

Australia & New Zealand

ASEAN

Rest of Asia pacific
South America

Brazil

Argentina

Rest of South America
Middle East and Africa

UAE

Saudi Arabia

South Africa

Rest of MEA
Looking For Customization: https://www.astuteanalytica.com/ask-for-customization/translation-service-market
About Astute Analytica

Astute Analytica is a global analytics and advisory company that has built a solid reputation in a short period, thanks to the tangible outcomes we have delivered to our clients. We pride ourselves in generating unparalleled, in-depth, and uncannily accurate estimates and projections for our very demanding clients spread across different verticals. We have a long list of satisfied and repeat clients from a wide spectrum including technology, healthcare, chemicals, semiconductors, FMCG, and many more. These happy customers come to us from all across the Globe. They are able to make well-calibrated decisions and leverage highly lucrative opportunities while surmounting the fierce challenges all because we analyze for them the complex business environment, segment-wise existing and emerging possibilities, technology formations, growth estimates, and even the strategic choices available. In short, a complete package. All this is possible because we have a highly qualified, competent, and experienced team of professionals comprising business analysts, economists, consultants, and technology experts. In our list of priorities, you-our patron-come at the top. You can be sure of best cost-effective, value-added package from us, should you decide to engage with us.
Aamir Beg
Astute Analytica
+1 888-429-6757
email us here
Visit us on social media:
Twitter
LinkedIn