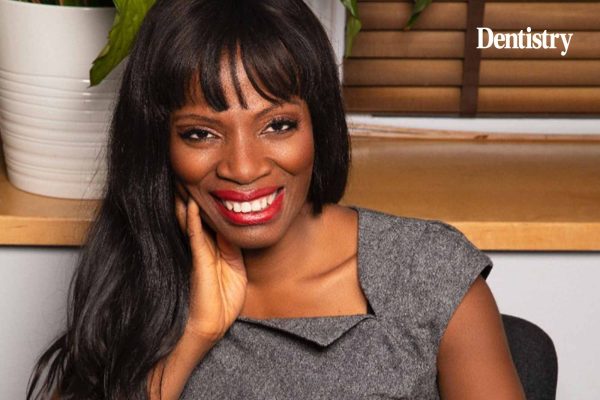 Uchenna Okoye, the trailblazing aesthetic dentist known to millions through her regular media appearances as a dental expert, has died at the age of 53.
A statement released by her family via Instagram explained that Dr Okoye passed away on Friday 15 September following a short illness.
Tributes from the dental profession hailed her as a 'wonderful talent' and a 'trailblazer' in cosmetic dentistry.
Dr Okoye was one of the UK's most prominent dentists, with a successful media career that spanned almost two decades.
She was among the first wave of UK clinicians to appear routinely on the nation's TV screens when she joined the hit Channel 4 show 10 Years Younger. As the dental expert on the 'extreme makeover' programme, she played a formative role in showing the transformative potential of aesthetic dentistry to the British public.
Her professionalism and screen presence combined to give her a staying power that set her apart, keeping her in the media eye even as the makeover show switched channels.
In recent years she was perhaps best-known to viewers as the resident dental expert on ITV's This Morning and for her regular appearances on the BBC discussing oral health.
Holly Willoughby, the This Morning host who Dr Okoye worked with for many years, took to social media to describe how 'unbelievably sad' the news was.
Dr Okoye was a fierce advocate for the importance of cosmetic dentistry shown on 10 Years Younger – both for patients and for the dental profession itself.
Speaking to Private Dentistry in 2011, she explained: 'Dentists are probably among the least confident professionals out there. We feel like nobody likes us; we know that nobody really wants to go to the dentist. We're so used to looking at things from a negative perspective too – even though we look at what's wrong so we can fix it.
'That's why I think shows like 10 Years Younger have been so groundbreaking, because they've allowed the public to see what a difference dental work can make to their appearance.'
Personal excellence
But she was a fierce advocate for personal excellence and commitment too. Despite her media profile, Dr Okoye never lost sight of her professional purpose – or sacrificed her clinical standards.
Training was of critical importance, both in terms of her own growth and passing on that knowledge to others.
She pursued postgraduate training at the Rosenthal Institute at New York University, and was one of the few dentists to hold membership of both the American Academy of Cosmetic Dentistry (AACD) and the British Academy of Cosmetic Dentistry (BACD).
A few years on the board of the BACD followed, as well as a stint on the visiting faculty at the world-renowned Spears Centre in Arizona.
In recent years, clinicians would attend from over the globe to shadow Dr Okoye at work in her own practice. As clinical director of the London Smiling Dental Group, Dr Okoye practised what she called 'comprehensive' dentistry – function and aesthetics working together.
In 2020, she launched her own oral care range, branded 'MySmile', which included whitening and sensitivity products.
An incredibly special individual
Guy Hiscott, content director at FMC, explained why Dr Okoye was such an instrumental figure in the profession.
'We at FMC are devastated to hear of Uchenna's passing. Our thoughts go out to her family and practice team at this time.
'Uchenna was committed to making dentistry that made patients' lives better. She understood that the best dentistry doesn't just restore function or treat disease – it helps patients feel better too. Her championing of responsible cosmetic dentistry paved the way for countless lives to be transformed.
'Uchenna was an incredibly special individual: a trailblazer who tempered her astonishing drive with passion and genuine warmth. The profession is poorer for her loss.'
Dr Nigel Carter, chief executive of the Oral Health Foundation, also issued a statement.
He said: 'We are shocked and deeply saddened to hear about the sudden passing of Dr Uchenna Okoye. Working with her over many years – mostly during National Smile Month – she was kind, caring and a true ambassador for good oral health.
'Uchenna had a wonderful talent and was so highly regarded within the profession. She will be greatly missed. We send our heartfelt thoughts to her family at this sad time.'
---
Follow Dentistry.co.uk on Instagram to keep up with all the latest dental news and trends.