Walk-in, or same-day, sexual health appointments now available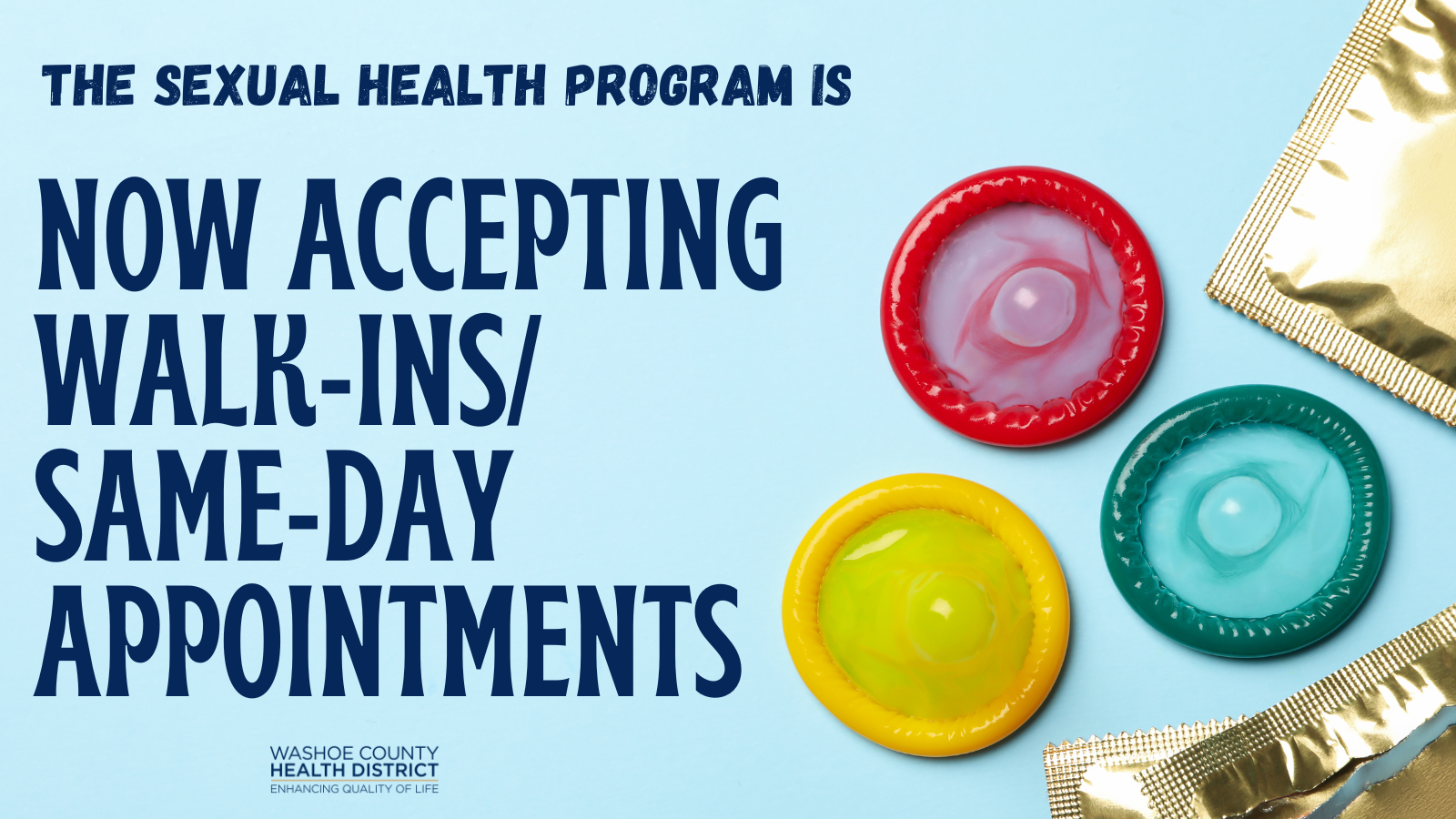 Reno/Sparks, Nev. Jan. 5, 2023 – Starting this week, the Washoe County Health District (WCHD) – Sexual Health Program is offering walk-in, or same-day appointments to anyone in Washoe County on a first-come, first-served basis.
WCHD offers a multitude of free or low-cost, confidential sexual health services, education and provider resources:
Testing and treatment for sexually transmitted infections (STI)
HIV testing and linkage to care services
Pregnancy testing
Birth control methods & counseling
Confidential teen health services
Testing and treatment of vaginal and bladder infections
Free condoms
Information about mpox (formerly "monkeypox")
The Health District's Sexual Health program is considered a Safe Space, which means that confidential and non-judgmental services are provided by trained staff to all ages, abilities, gender and gender expressions, language spoken and residency or documentation status.
For more information on sexual health services provided by WCHD, go to www.washoecounty.gov/SexualHealth.
The Washoe County Health District is nationally accredited by the Public Health Accreditation Board and has jurisdiction over all public health matters in Reno, Sparks, and Washoe County through the policy-making Washoe County District Board of Health. The District consists of five divisions: Administrative Health Services, Air Quality Management, Community and Clinical Health Services, Environmental Health Services and Epidemiology & Public Health Preparedness. More info can be found here.