What Every Parent Needs To Know About Their Kid's Respiratory Habits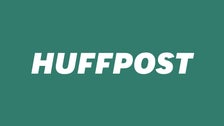 Part of Your Smile, Your Health™ Series, a division of Sleep Fitness, LLC
Co-authored by Keelyn Ross

What are the benefits of nasal breathing?

There is a right way to breathe and a wrong way to breathe. The right way is through the nose, the wrong way is through the mouth. Nasal breathing benefits the body on multiple levels because the nose is super equipped to process incoming air. The nose has a built-in humidifier and filtration system, so when air enters through the nasal passages, it's warmed and moistened. It is also equipped to sense and destroy harmful bacteria before it enters the body. This means the respiratory system is being supplied with high quality air, which leads to cellular health. Conversely, the mouth will not purify the air before entering the body such that higher amounts of carbon dioxide create a toxic environment. Mouth breathing also causes a lack of oxygen to the brain, which could lead to underdevelopment, and possibly sensory or auditory disorders, such as autism or attention deficit disorder (ADD). This is why it is paramount for everyone, especially new parents, to understand the importance of their child forming good breathing habits.

What are the long-term consequences of chronic mouth breathing?
If someone develops a mouth breathing habit during their developmental years, they are unknowingly programming their body to have a small, set back jaw, a tiny chin and a long face. This is because bones grow in the position they're 'trained to'. If the mouth is open, the entire bone and neuromuscular development follows in suit. Besides aesthetic considerations, that same person most likely suffers from temporomandibular joint disorder (TMD), commonly referred to as TMJ, meaning their upper and lower jaw do not close in a balanced fashion. This often leads to crooked teeth, chronic headaches and respiratory distress.
5 Characteristics of Mouth Breathing
1.Small & weak looking jaw
2.Forward head posture
3.Lip incompetency (unable to seal)
4.Small, dysfunctional nostrils
5.Underdeveloped or set back jaw

Are there at-home steps parents can take to ensure their child breathes through their nose?
Yes! Make sure they do not suck their thumb, clench or grind their teeth. You can also incorporate a technique developed by Dr. K. Buteyko called mouth taping, where surgical paper tape is placed over the mouth while sleeping, ensuring the child is breathing through their nose at night. There are also a variety of yoga breathing exercises that focus on correct and controlled breathing. Last but not least, teaming up with a myofunctional orofacial therapist can teach your child exercises they can do at home.
Note: Please consult with your healthcare physician before moving forward with any medical advice.

What about the kids who suffer from chronic sinus infections?
Cortes, M., DDS. (n.d.). Wake Up! Your Sleep is Killing You!!!
O'Hehir, T., RDH. (2012, September). Mouth Vs. Nasal Breathing. Retrieved from http://www.hygienetown.com/hygienetown/article.aspx?i=297&aid=4026
Chaitow, L., Gilbert, C., Bradley, D., & Chaitow, L. (2014). Recognizing and treating breathing disorders: A multidisciplinary approach, 241-244. Retrieved from https://books.google.com/books?id=GYf6AQAAQBAJ&dq=Recognizing and Treating Breathing Disorders&source=gbs_navlinks_s
McKeown, P. (2004). Close your mouth: Buteyko Clinic handbook for perfect health. Dublin, Ireland: Buteyko Books.
Moeller, J. L., RDH, Kaplan, D. G., PhD, & McKeown, P., MA. (2012, March). Treating Patients with Mouth Breathing Habits: THE EMERGING FIELD OF OROFACIAL MYOFUNCTIONAL THERAPY. 10-12. Retrieved from http://wsdha.nakea.net/filestore/PDFs/Moeller_JAOSm-a12_prf1.pdf
Moeller, J. L., RDH. (n.d.). The Critical Missing element | joymoeller. Retrieved from http://joymoeller.com/thecriticalmissingelement/
Saccomanno, S., Antonini, G., D'Alatri, L., D'Angeloantonio, M., Fiorita, A., Deli, R. (2014). Case report of patients treated with an orthodontic and myofunctional protocol. Retrieved from http://www.ncbi.nlm.nih.gov/pubmed/25101498
Bresolin, D., Shapiro, P. A., Shapiro, G. G., Chapko, M. K., & Dassel, S. (1983). Mouth breathing in allergic children: its relationship to dentofacial development. American journal of orthodontics, 83(4), 334-340.
Paul, J. L., & Nanda, R. S. (1973). Effect of mouth breathing on dental occlusion. The Angle Orthodontist, 43(2), 201-206.
The Link Between Sleep Apnea and Your Dentist. Helmer, J. (2016). WebMD. Retrieved 20 July, 2016.
Sleep questions answered! Cortes, M. (2016). First time parent magazine. Retrieved 20 July, 2016.
The Crooked Path (2016, March 26). Episode 1: Montefiore medical center, NYC. Interview with Dr. Steven Y. Park Retrieved from https://www.youtube.com/watch?v=TaOz3kCpriA&sns=em
Thank you to my research staff, Al-Nazish Jiwani