What to expect when moving to private practice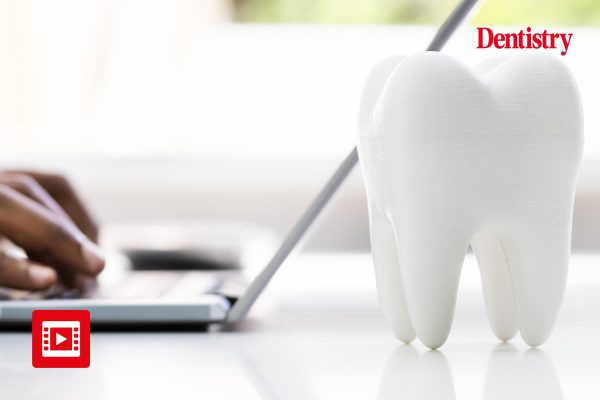 Gaby Bissett talks to Suki Singh about how Practice Plan supports practices making the transition to private practice and why getting the team on board is key to a successful conversion. 
Please introduce yourself
I'm Suki Singh. I'm one of the area managers at Practice Plan. I've been with practice plan 15 years this June!
I was working in dentistry previous to that. So I've been in dentistry for a total of 18 years now.
How do you know when a move to private practice is the right decision?
It's a really interesting question because it's mainly down to the practice and whether they feel it's the right move for them.
What we're finding at the moment is that there's various reasons that practices are making the decision to move away from the NHS to private dentistry.
It may be down to things like team morale, as it's really quite difficult to be working in NHS dentistry at the moment.
We have a lot of principal dentists and business owners coming to us and saying: 'Look, the team is feeling really quite stretched and really under pressure and we feel like it's not really working.
'We need to consider our options to move away from the NHS and move into private dentistry.'
Recruitment is also quite a challenge for practices at the moment, particularly in recruiting new dentists to deliver NHS contracts.
For many, moving to private practice is what they feel they need to do to look after their patients and the team.
It's very much around whether or not the decision that's been made has been done with some good foresight in terms of what's happening in dentistry
We have a chat with the practice to understand where they're coming from, and then look at what we need to do to try to support them to realise that vision.
How do you ensure the move will be financially viable for the practice?
We have an income replacement calculator. One of the things that we do is look at what the NHS contract value is for a practice. We then ask how do we how do we safeguard that in the future with a with a move to private dentistry? What do we need to have in place for the practice and what does the practice need in terms of income from private dentistry?
We go into quite some detail with the practice in terms of the NHS contract value. The team look at things like hourly rates, patient numbers and what they're charging currently for private exams and hygiene visits.
We haven't got a crystal ball so it's not something that we can predict with 100% certainty. But it does lend itself to make some really sort of informed decisions in terms of what those financial implications are moving away from the NHS to private dentistry.
How do practices get the team and patients on board?
Getting the team on board is probably one of the most important parts of the whole process.
You can't be relying on just the associates, the dentist, the business owner, the front desk team or the nursing team. It has to be a huge team effort.
Once a practice has made the decision to move to private dentistry, we talk about how the team feels about it and how they're going to receive this information. It's important that the team understand the reasons behind it.
Often, some of the key drivers to make the move to private dentistry are actually coming from the team. It's what they feel they need to make their work-life balance much better and relieve some of the stresses that they're facing.
It's a brave move and something that isn't the easiest decision for any business owner. But providing you've got the support and the help of your team, it just takes the load off.
In terms of patients, the feedback that we've had from practices recently is that they are half expecting it to happen. It's not coming as a huge surprise to patients anymore.
We're very much here to support and advise along the way. But ultimately, the decisions that the practices make are very much the business owner's decision on what they're comfortable with doing.
How do practices maintain momentum once the decision has been made?
It can be a slower process, if that's what they choose to do. They may email patients, for example. Once these hits their inboxes, there's usually a period of time where the practice becomes incredibly, incredibly busy.
With patient inquiries over the phone, they just need reassurance that the decision the practice has made is the right one.
It's very much down to the practice. On conversion day, there'll be the support from us to help them deal with different questions from patients.
What about the aftercare?
We're in constant contact with the practice. There's a lot of support in terms of setting everything up, making sure everything's as it should be and that the team's all fully trained, comfortable and confident.
What we find is that there's a period of time which it can be quite full on but it usually then tails off. After that, it's just making sure the practice is engaging, saying the right things and handling things in the correct way. And that the message is consistent throughout the team as well.
There's a lot of support beforehand, there's lots of support during and there's lots of support afterwards.
---
For more information visit practiceplan.co.uk.